Axams Leisure Centre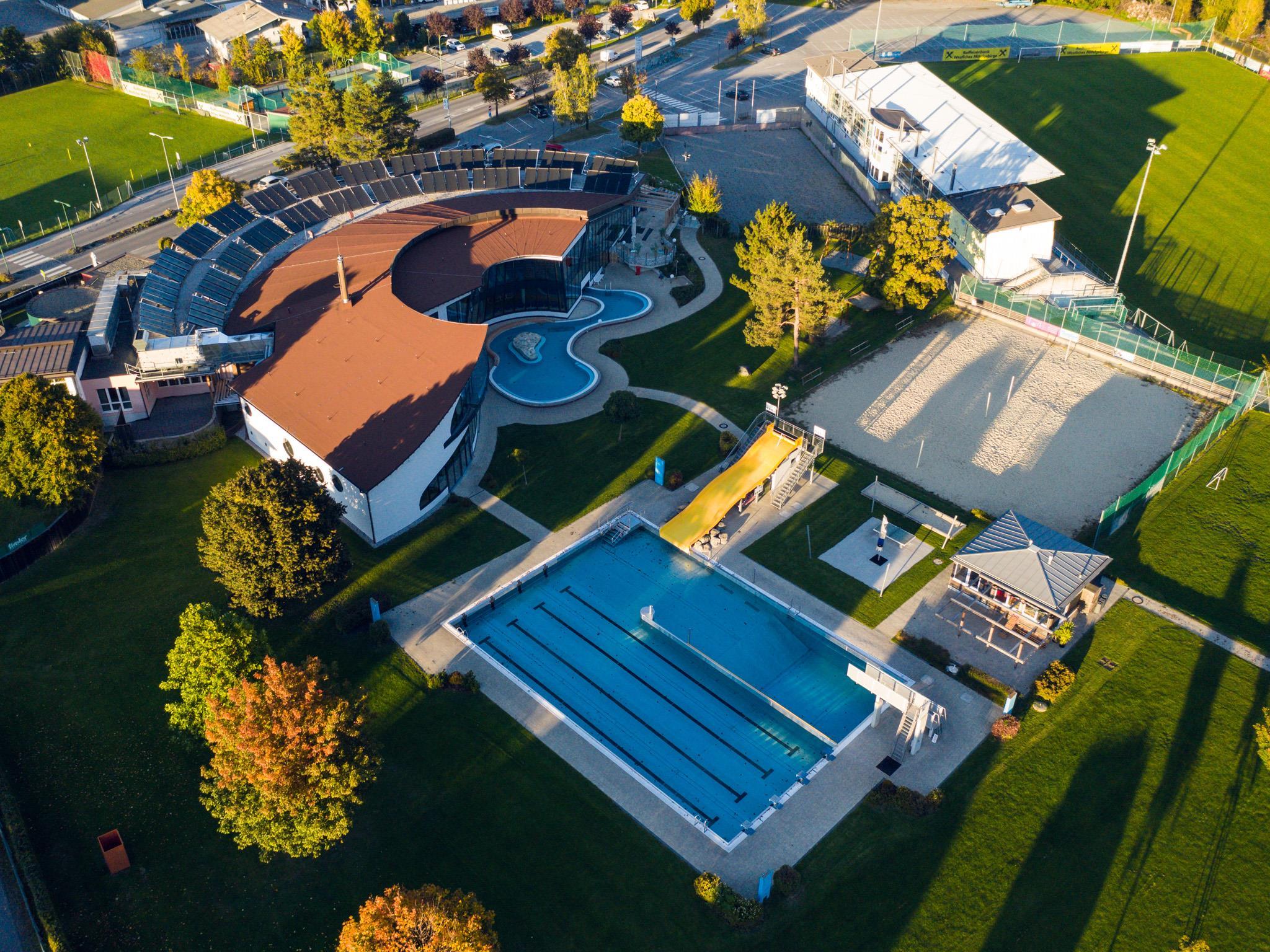 Welcome Card Partner
Info and opening hours
Freizeitzentrum Axams

Innsbrucker Str. 80 , 6094 Axams
https://www.axams.tirol.gv.at/fzz
Open daily from: 9.00 am - 10.00 pm
Sauna daily: 1.00 pm - 10.00 pm
Learn more:
Swimming, detox, massages, soaking up the sun, relaxing, eating, drinking, chatting and free parking! The AXAMS LEISURE CENTRE in the village of Axams promises enjoyment and well-being year round. Indoor swimming pool with integrated outdoor pool, rock island, massage jets, whitewater lazy river, panoramic relaxation zone, separate toddler area, sauna area and a spacious outdoor area in summer with an outdoor pool, diving tower, wide water wave slide, climbing net, table tennis, children's playground, large grassy area for sunbathing, beach volleyball court and a restaurant with terrace. Opening times: daily from 9 am to 10 pm (entry until 8.45 pm - swimming until 9.30 pm)

More detailed information about Welcome Card discounts are available directly from the provider or at innsbruck.info/welcome

SAUNA EXPERIENCES: Finnish sauna, stone pine sauna, tepidarium, steam room with salt, Kelo wood sauna, infrared cabin, sauna courtyard and spacious relaxation rooms Opening times: Daily from 1 pm to 10 pm Sundays and public holidays from 11 am to 10 pm Mondays, ladies only!
The restaurant at the leisure centre is open daily from 10 am to 11 pm