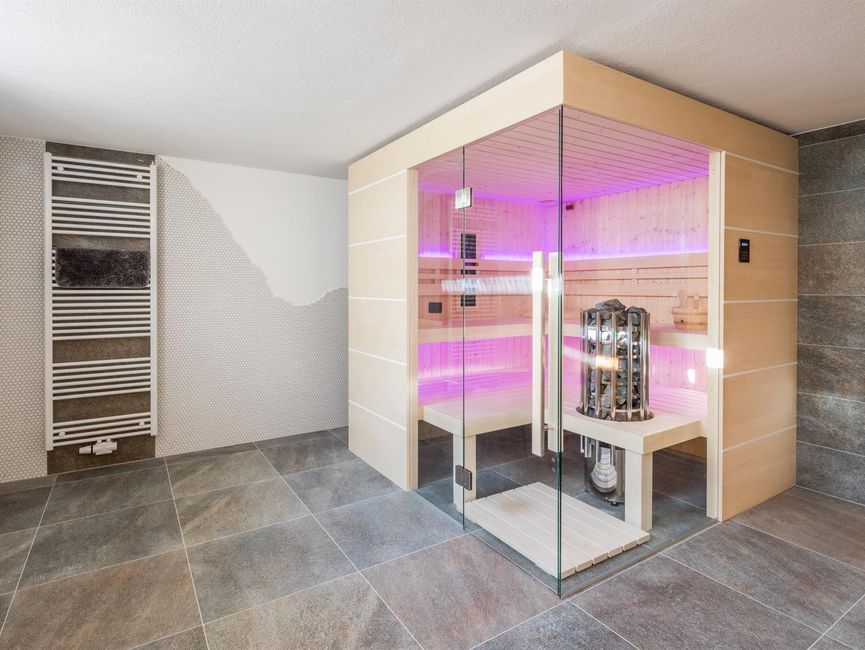 Welcome Card Partner
Infos
Langer Graben 13 , 6063 Rum

Health and safety measures
Accommodationdescription
This stylish country house in Rum near Innsbruck gives guests the opportunity to stay in a quiet spot in the country while still being in a central location. The house is home to two holiday apartments that can each accommodate 2 to 4 people. Free carport parking spaces are available at the house and there is free wireless internet access throughout the property. Guests are welcome to use the in-house sauna on request. The apartments also both offer a south-facing balcony. A washing machine and dryer are available for guests to use during their stay. Innsbruck, the Capital of the Alps, can be reached in just 15 minutes.

Health and safety measures regarding Covid-19:
The accommodation provider is responsible for the Covid-19 safety measures detailed here. The measures shown here were specified by the accommodation provider, Innsbruck Tourismus (the Innsbruck Tourist Board) does not accept any responsibility for their accuracy.
Contact tracing (2)
Usage of health- or tracking apps is recommended
Registering of guest contact data at the checkIn that may be relevant in case of infection - when guest agrees
Staff (4)
Employees wear surgical masks
Regular Covid19 tests for employees that have direct guest contact
Employees are informed about prevention and hygiene measures and correct behaviour when Covid19 symptoms or infections appear
Sensitizing of employees to meet min. distance rules
Distance rules (4)
Separation or physical barriere between staff and guests in corresponding areas
Distance rules are kept
Non-cash payment possible
Contactless checkIn/checkOut
Security measures (8)
Disinfectant for hands in accommodation and common rooms
Access to skilled physicians
Clinical thermometer for guests provided by accommodation
Staff follows all security rules of the local authorities
Surgical mask for guests available
No commonly used writing utensils such as menus, journals, pens, paper...
First aid kit available
Procedure for health checks of guests available
Hygiene and disinfection (12)
Checklists how to clean rooms - during stay and after departure
Rooms are cleaned most thoroughly after every guest departure, in particular often touched items
Laundry is washed at highest temperature that is allowed by producer
Disinfecting of rented equipment
Disinfection of often touched items and surfaces
Regular ventilation of commonly accessible areas
Bedlinen, towels and laundry are washed according to rules of local authorities
Disinfectant for hands (in all rooms)
Usage of cleansers that are effective against Corona Virus
Guests may ask for no room cleaning during their stay
Accommodation is disinfected between every guest stay
Room cleaning includes ventilation, change of cleaning tissues and disinfection of gloves after every room
Facilities
Staff (4)
Employees wear surgical masks
Regular Covid19 tests for employees that have direct guest contact
Employees are informed about prevention and hygiene measures and correct behaviour when Covid19 symptoms or infections appear
Sensitizing of employees to meet min. distance rules
Facilities / Services (8)
WiFi
balcony
laundry facilities available
car parking lot
non-smoking house
family friendly
pets welcome
covered parking for cars
Payment methods (4)
bank transfer
invoice
Euro accepted
cash payment