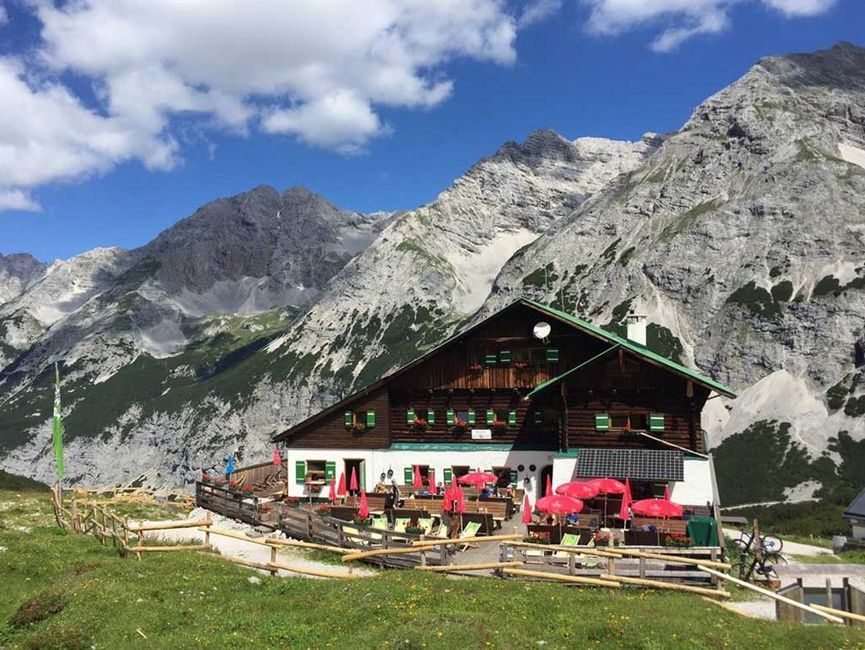 Infos
Rosnerweg 201 , 6020 Innbruck
Accommodationdescription
Nestling amidst the mountains of the southern Karwendel range at the end of the Samertal valley at an altitude of almost 2,000 metres above sea level, the much-loved Pfeishütte mountain hut enjoys a spectacular location.
Surrounded by majestic mountain peaks including the Rumer Spitze, the Stempeljochspitze and the Bachofenspitze, the hut is not only a popular destination for day-hikers who want to take in the breathtaking views, but it also offers a wonderfully rustic setting in which to spend a night and enjoy a truly authentic Alpine experience.
Cosy, wood-panelled rooms dating back to the 1920s create an ambience of warm conviviality amidst which the Bavarian-Tyrolean cuisine taste even more delicious.
And, in the early morning, when the first rays of sun hit the mountain peaks, the grass still glistens with dew and you spot a nimble chamois or two, that's when you truly fall under the spell of the Pfeishütte.
Facilities
Meals (2)
traditional cuisine
home-style cooking
Location (6)
located on a hill
private setting
on the hiking trail
quiet location
cannot be reached by car
close to forest
Payment methods (2)
advance payment
cash payment