BERGWEIHNACHT INNSBRUCK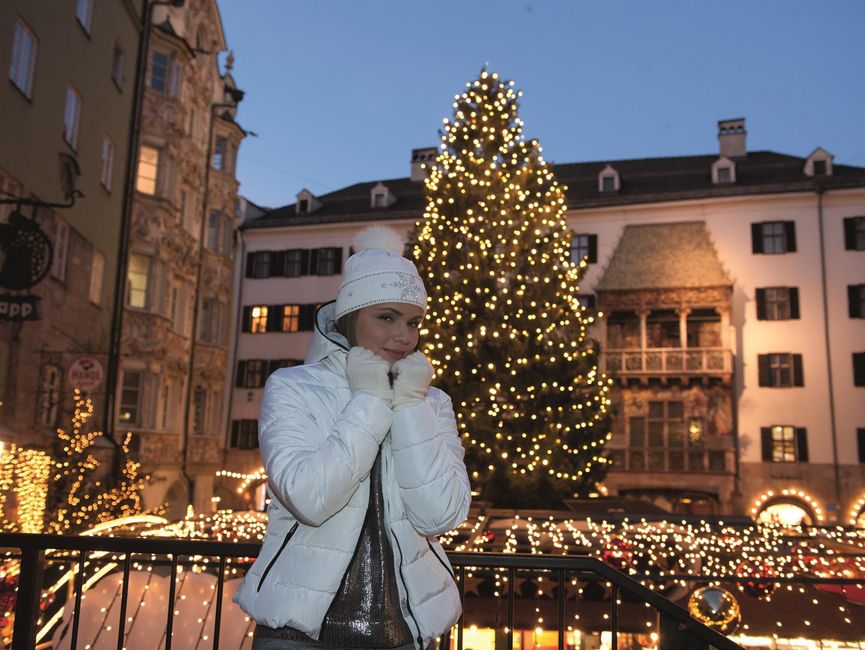 Infos
from 1 night
Bed & breakfast or self-catering
Innsbruck Card light for 24 h
Innsbruck Christmas Cup
Additional nights possible
optional upgrade for Innsbruck Card 24h, 48h or 72h
Description
Look forward to a festive Advent atmosphere and enchanting Christmas market stalls offering beautiful gift ideas. Innsbruck has different Christmas markets for you to visit – from the traditional Christkindlmarkt (Christ Child market) in the old town, to the more modern market in Maria-Theresien-Straße, there's something for everyone.
LUMAGICA Innsbruck: a light park in the Imperial Gardens
As the Christmas season approaches, Innsbruck starts to sparkle. The Imperial Gardens in the city centre are transformed into a magical light park by LUMAGICA Innsbruck, featuring luminous mythical and natural beings, interactive light installations and much more. Visit the park and experience this fantastic magical world.
Information about the Innsbruck Card is available HERE.
Upgrades to the 24-hour, 48-hour or 72-hour Innsbruck Cards are possible!

BOOKABLE ONLINE UNTIL 5 DAYS BEFORE ARRIVAL
Package valid from: 01.12. – 23.12.2020
CANCELLATION POLICY FOR PACKAGES:
Free cancellation up to 5 working days before arrival
Up to 3 working days before arrival: 50% cancellation fee
Within 3 working days and no-shows: 100% cancellation fee