Horse-drawn carriage rides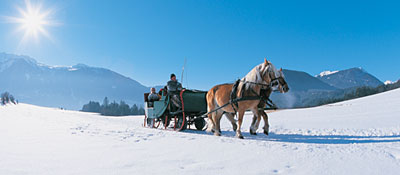 A trip on a horse-drawn carriage offers the ultimate magical winter experience. At a leisurely pace or at a jaunty trot, the enjoyable ride takes you over the snow-covered fields and meadows of the Sonnenplateau Mieming & Tirol Mitte holiday region.

An unforgettable experience for the whole family!