SIGLU on PfriemesköpfL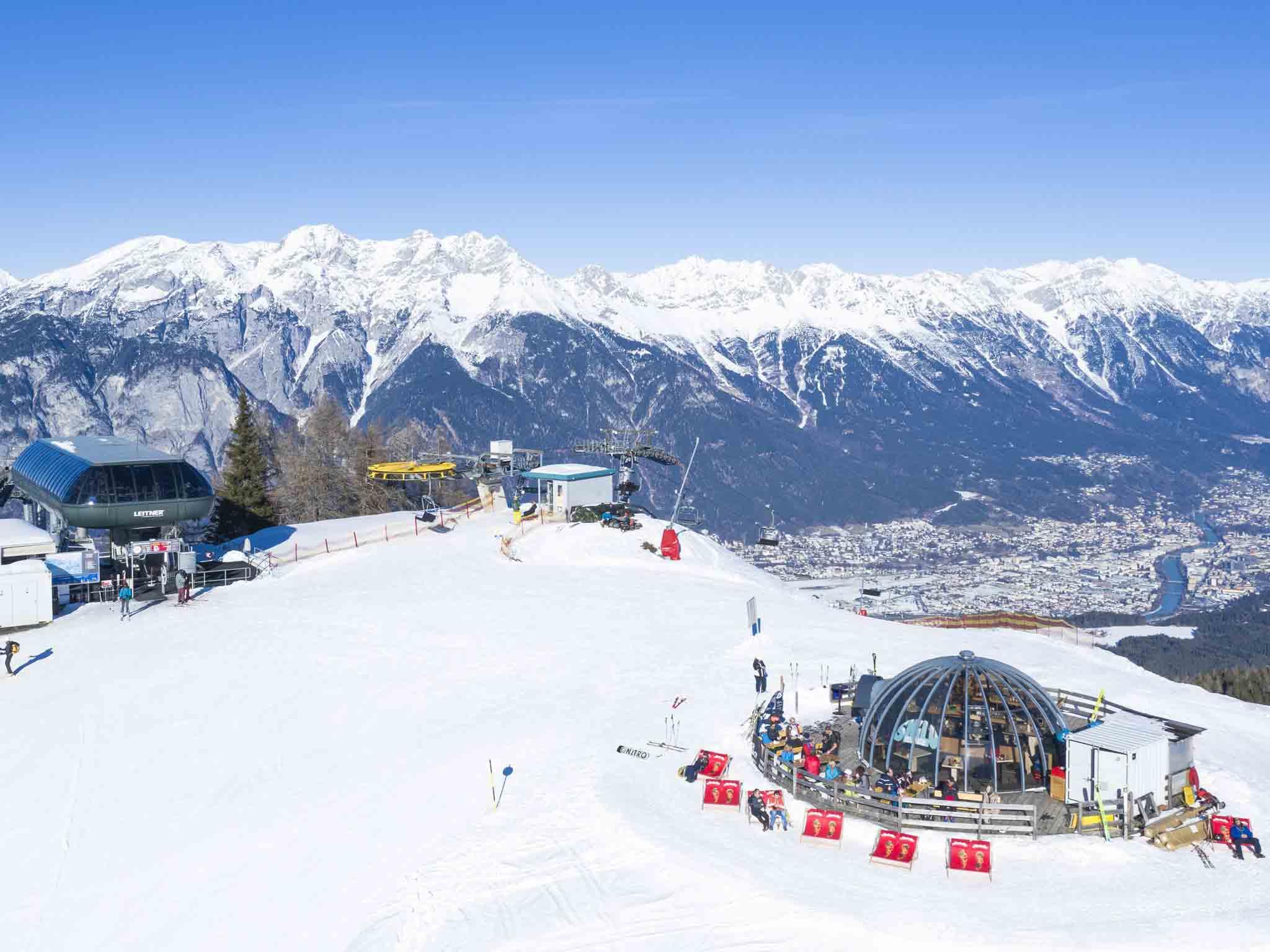 Learn more:
SIGLU – the panoramic café on Pfriemesköpfl mountain (1,801 m).
Located right next to the mountain lift station of the Nockspitzbahn gondola, this fully glazed igloo invites mountaineers and nature lovers to enjoy fantastic views of Nockspitze mountain and the valley below. The impressive panoramic mountain views make this a wonderful place for a break, regardless of whether it's just a short stop with family or a long sunbathing session on the panoramic terrace.

The wide range of food and drink rounds off the mountain experience: there is something for everyone from freshly roasted specialty coffee drinks and an exclusive wine list to sweet and savoury snacks.

The weekly highlight in winter is the ski touring evening on Wednesdays: the SIGLU stays open until 10 pm and serves rustic touring snacks for hungry mountaineers who want to replenish their energy levels.