Kristenalm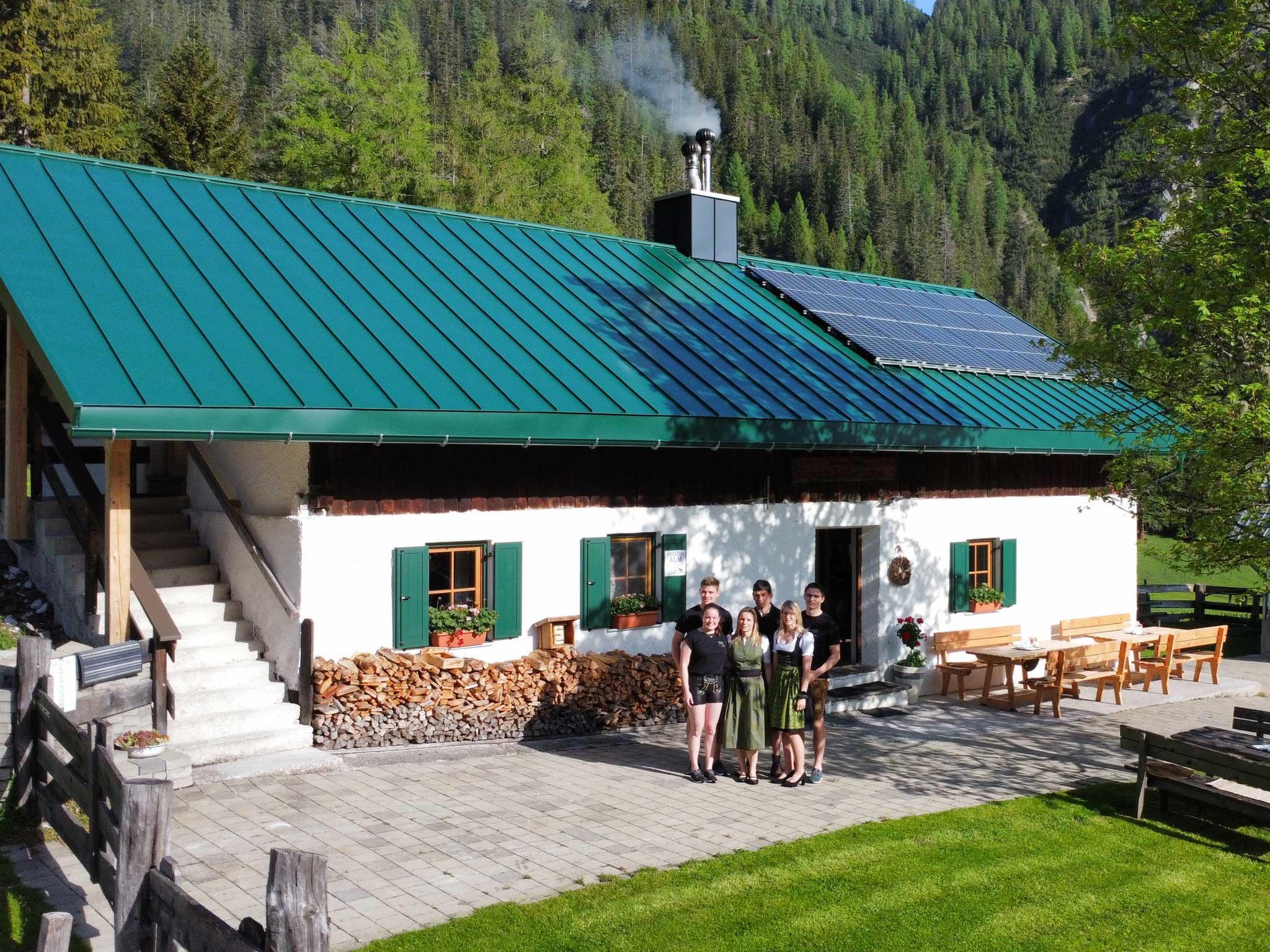 Info and opening hours
Kristenalm

Gleirschtal/Großkristental , 6108 Scharnitz
Learn more:
A hike from the Solsteinhaus to the Kristenalm

This hike starts from the Solsteinhaus mountain hut and leads downhill past the Erlalm to Kristnerbödele. From there, you head further down towards the valley to "Schanz" and then continue until you come to a forest road. After following the forest road for a few hundred metres, you will reach the Kristenalm mountain hut.

The Kristenalm is a nice place to enjoy a break and a bite to eat.

To get down to the valley, you have two options: either follow the trail to Scharnitz and then take the Mittenwaldbahn train back to Hochzirl train station or follow the same route back to the Solsteinhaus.