Patscher Alm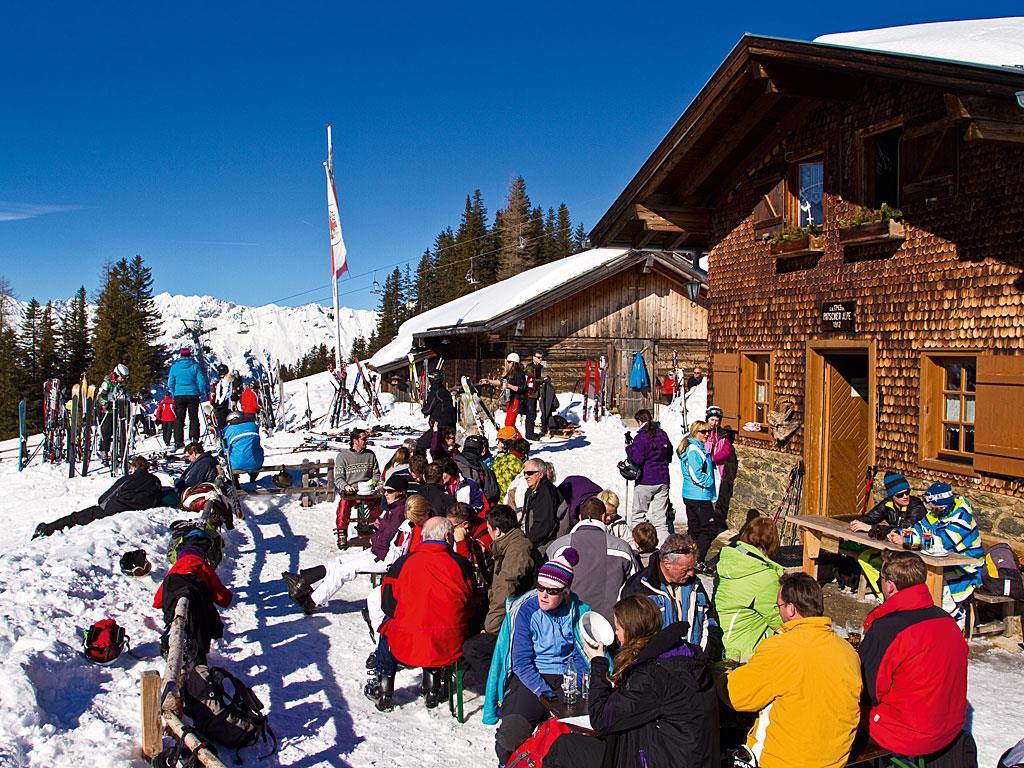 Learn more:
One of the most beautiful alpine huts around Innsbruck and definitely worth visiting, in summer and winter. Patscher Alm is located 1,694m above sea level at the Patscherkofel just south of the city, and offers fantastic views of the Stubai Alps, Stubai Glacier and the upper Inn Valley. This hut is perfectly situated, and a great place to recharge the batteries, for all walkers and mountain bikers. Covered in wooden shingles, Patscher Alm is a welcome sight for travellers.
Inside, it has everything visitors expect from a traditional alpine hut, such as wood-panelled walls, wooden furniture and a fireplace in the corner. Traditional Tyrolean dumplings and alpine snacks await visitors.

Accessibility, Walks and Mountain Bike Tours
The Patscher Alm can be reached on foot in around 10 minutes from the middle station of the Patscherkofel cable car. A leisurely hike downhill to the Patscher Alm starts at the top station of the Patscherkofel cable car. It leads in the direction of Hochmahd and along the forest path to the Patscher Alm, which you reach after about 1 ½ hours of walking. If you wish, you can continue the descent to Patsch. The entire route from the mountain station to Patsch can be completed on foot in around 2 ½ hours. Patscher Alm is situated along many walking and mountain biking routes, and there is a trail from here via Ochsenschlag and Igleralmboden to Heiligwasser, the mystical place of pilgrimage with fairytale views. Consecrated in 1665, this church is definitely worth visiting.