Wok Race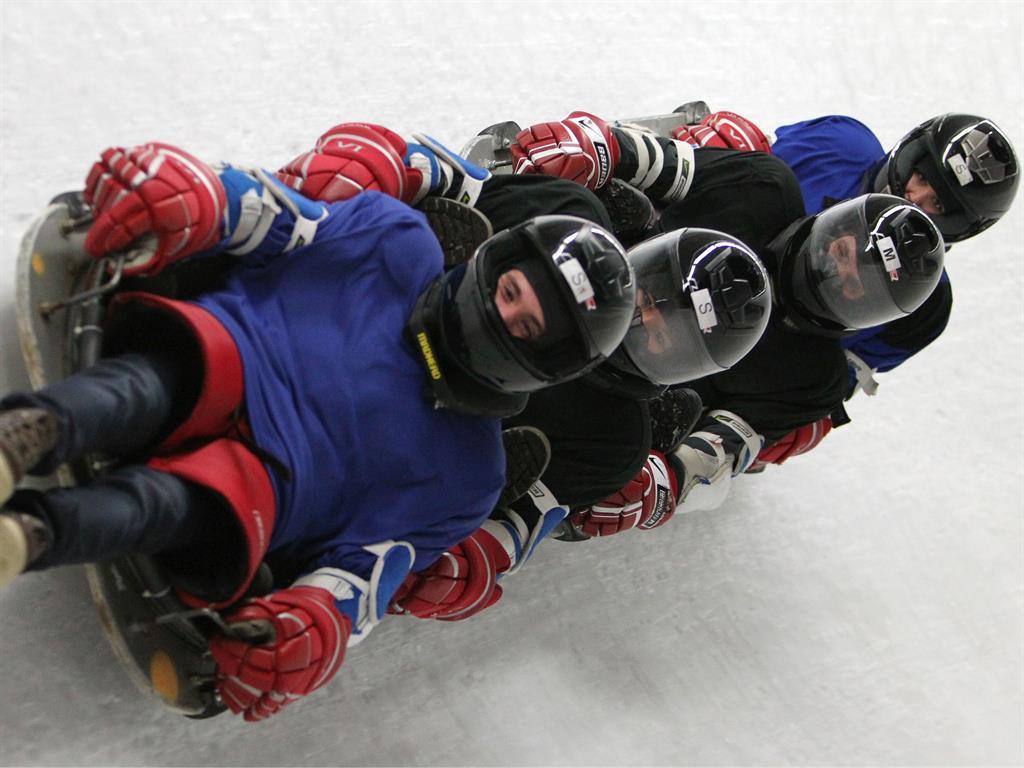 Learn more:
Wok Race

German television star Stefan Raab proved it could be done, and now you too can enjoy your very own Wok Race in Igls. What began life as a madcap idea has taken on cult status! Adrenaline-inducing fun – not just for fans of the multi-talented Stefan …
… The Innsbruck-Igls Olympic bobsleigh run awaits all those daredevils out there who have the guts to hurtle down its 1,270 icy metres in the original 4-person wok constructions used in the Wok World Championships pioneered by Stefan Raab in which celebrity participants have, in the past, reached speeds of almost 90 kilometres per hour!
The Wok Race guarantees a new dimension of fun in the Olympic bobsleigh track in Innsbruck-Igls.
Perfectly suited to companies, clubs and groups of friends, you can experience the ultimate kick. Book "your" Wok Race now!

Facts and figures
The race takes place in 4-person woks (the original 4-pan wok constructions as used in Stefan Raab's Wok World Championships, which have been held four times in Igls). Starting point is the original bobsleigh starting house. Participants receive a full ice-hockey outfit and a helmet with balaclava for wearing underneath.
Each participant has 1 practice run and 1 timed run.