Church of St Maurice & calvary hill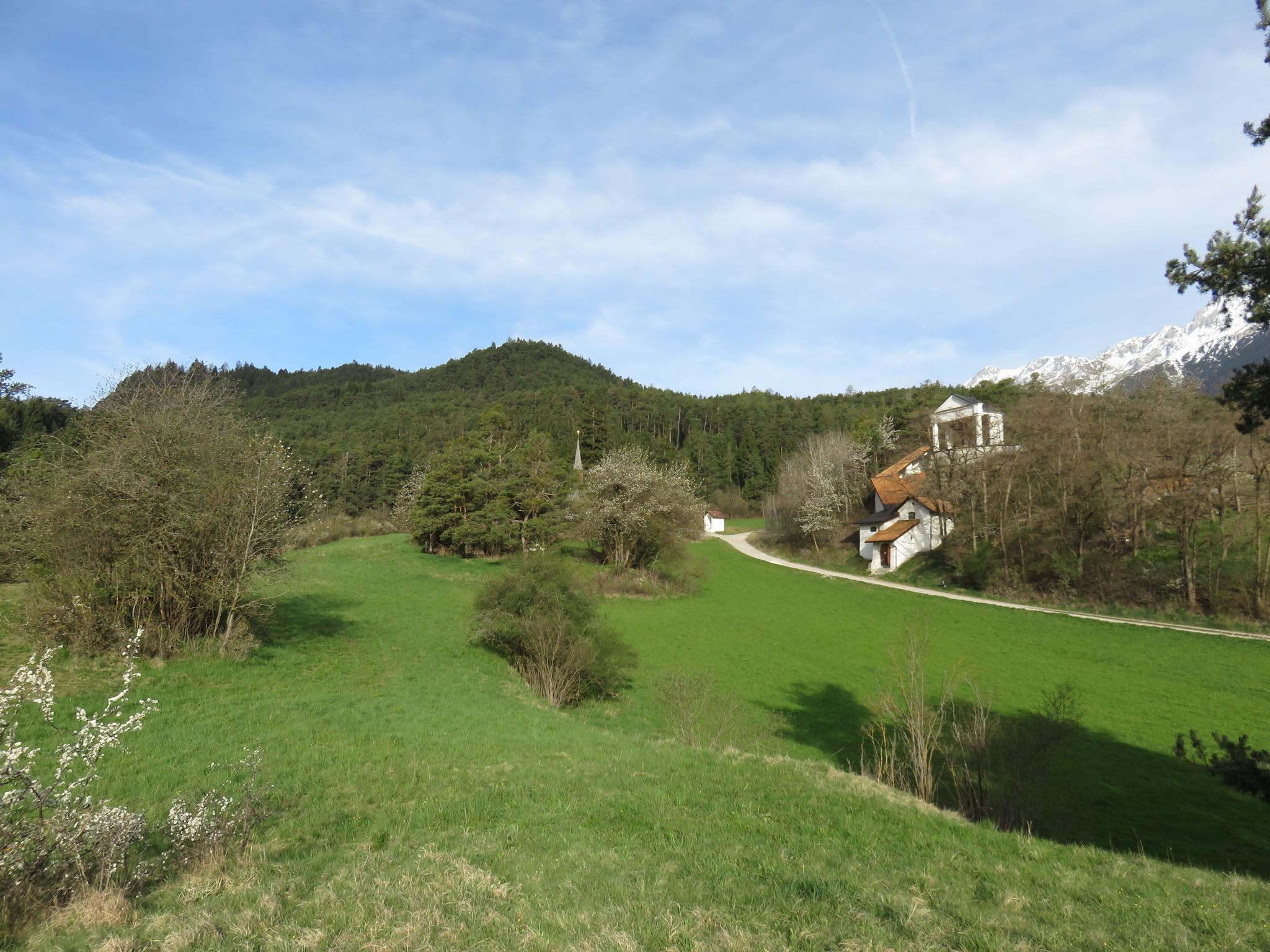 St. Moritzen-Kirche & Kalvarienberg
Moritzenstraße, 6410 Telfs

Opening Hours
The Church of St Maurice is located on the edge of the forest to the west of Telfs, about half an hour away from the town centre. The church was built in the mid-17th century as a two-bay church with a steep-gabled nave, retracted hexagonal choir and narrow pointed ridge turret.

The church is located opposite a neo-Gothic open burial chapel. During Lent, this chapel is home to an original mechanically operated Passion Crib, which features moving figures that act out scenes of the Passion and Death of Christ.

The route leading from the town centre to the church passes by the Kalvarienberg (or calvary hill), which is home to a chapel and cruciform chapel. This picturesque group of buildings includes the Marienkapelle (St. Mary's Chapel) at the foot of the hill, a covered path leading up the hillside and an open neo-classical cruciform chapel at the top.
read moreread less
Map
Map