Pfarrkirche St. Sigmund im Sellrain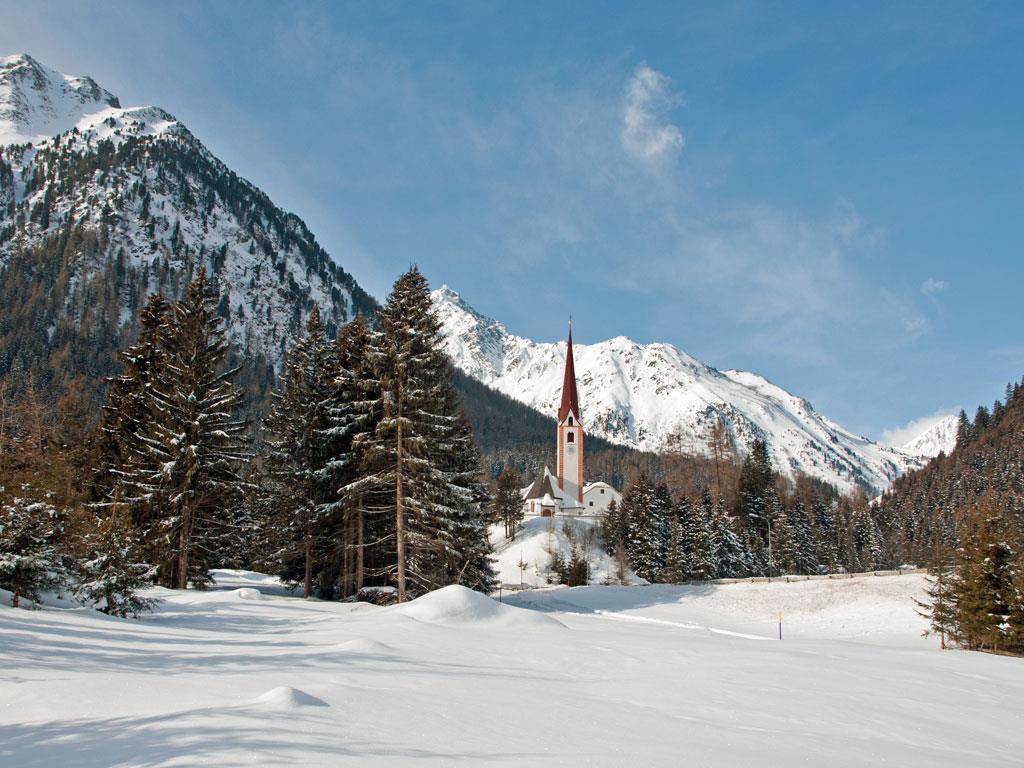 Pfarrkirche St. Sigmund
6184 St. Sigmund im Sellrain

Opening Hours
The parish church dedicated to St. Sigismund of Burgundy is located on a hill by the road leading into the town of St. Sigmund. The current church building, which features a Gothic high altar to the west and a doorway to the east, dates back to the period around 1490. It was originally named the "Obertal" but was renamed after Archduke Sigismund of Tyrol.
In around 1130, the site of the current church was home to an old wooden chapel dedicated to "Mary, who was assumed into heaven" and "the honour of Saint Fabian and Saint Sebastian" (the patron saints of livestock). This chapel is now the side chapel that can be found on the right at the back of the church. In 1140, the area, which belonged to the community and parish of Wilten at the time, was handed over to Wilten Abbey. In 1350, the old wooden chapel was rebuilt as a stone building, which went on to be integrated into the church constructed in 1490.
The Church of St Sigmund once had a flat ceiling on which Gothic frescos were discovered back in 1932. 30 years later, further Gothic frescos surfaced in the original chapel. The church's current ceiling dates back to the 18th century, as does its chancel containing a high altar.
read moreread less
Map