Unterperfuss Parish Church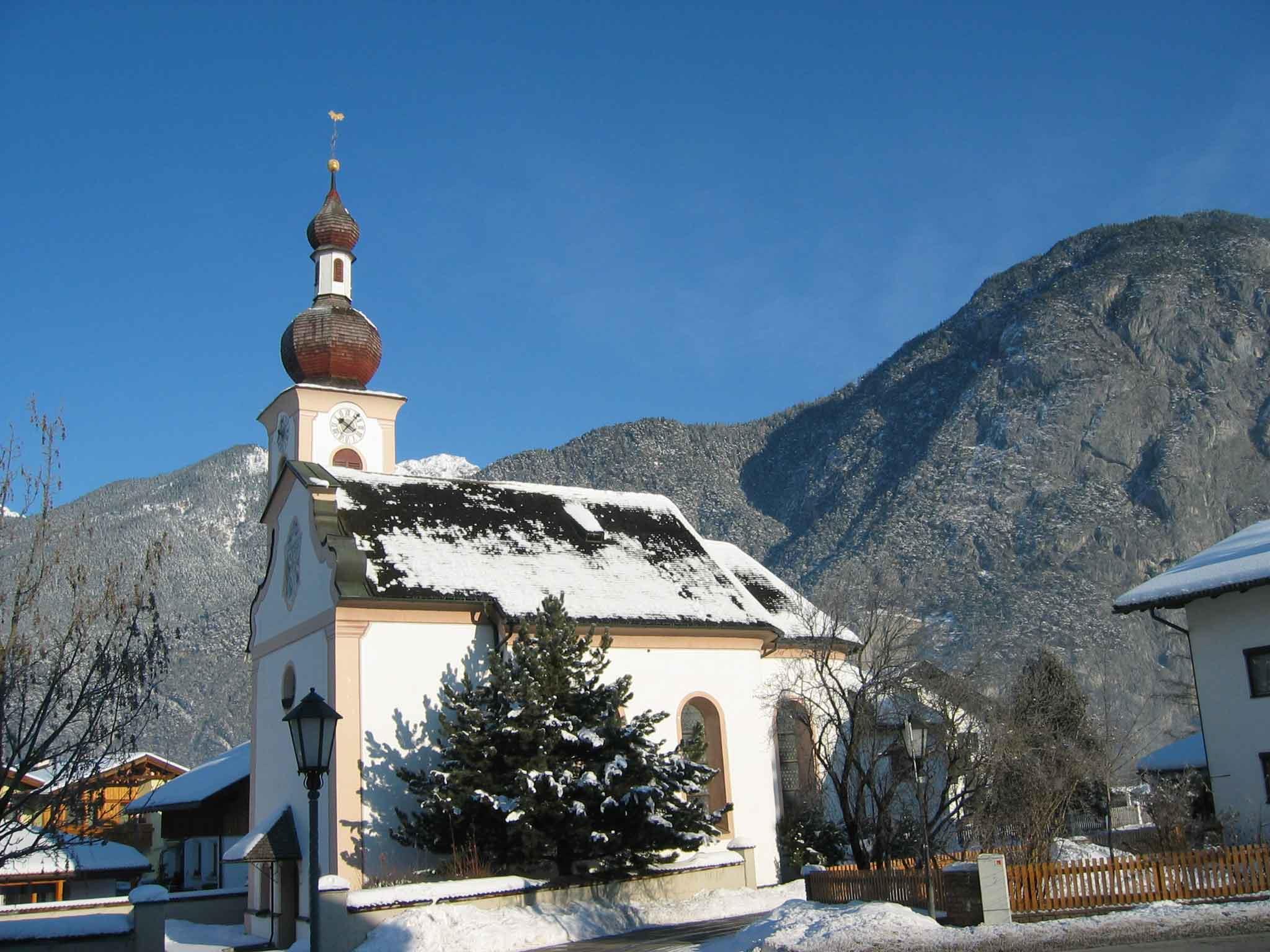 This church is a Baroque building with a retracted sanctuary. The church tower features round arched sound openings and an onion dome with a roof lantern. A barrel vault in the west bay and a sail vault in the main bay span the interior of the Parish Church. The entire interior of the church is decorated with artistic Rococo plasterwork. The vault paintings were created by Anton Kirchebner in 1761 and depict Saints Johannes and Paul, as well as the dispute of the patron of the church, St Catherine, as their main image. The choir bay features a painting depicting the Coronation of the Virgin Mary. The church's high altar dates back to the second half of the 18th century. The tabernacle of this late Baroque structure is adorned with a Crucifixion scene and its main image depicts the wedding of Saint Catherine. The altarpiece is flanked by sculptures of Saints John and Paul. In the nave of the church, visitors can also admire a processional cross dating back to the 18th century and a 17th century painting of the stigmatisation of Saint Francis.

Records from 1648, when the church was consecrated, confirm the existence of a chapel building on the site that is now home to the Parish Church of Saint Catherine. The new church was constructed under the direction of Franz Singer based on plans by Johann Michael Umhauser in 1761. Unterperfuss is part of the parish of Kematen.
read moreread less
Map