Old Federal State Parliament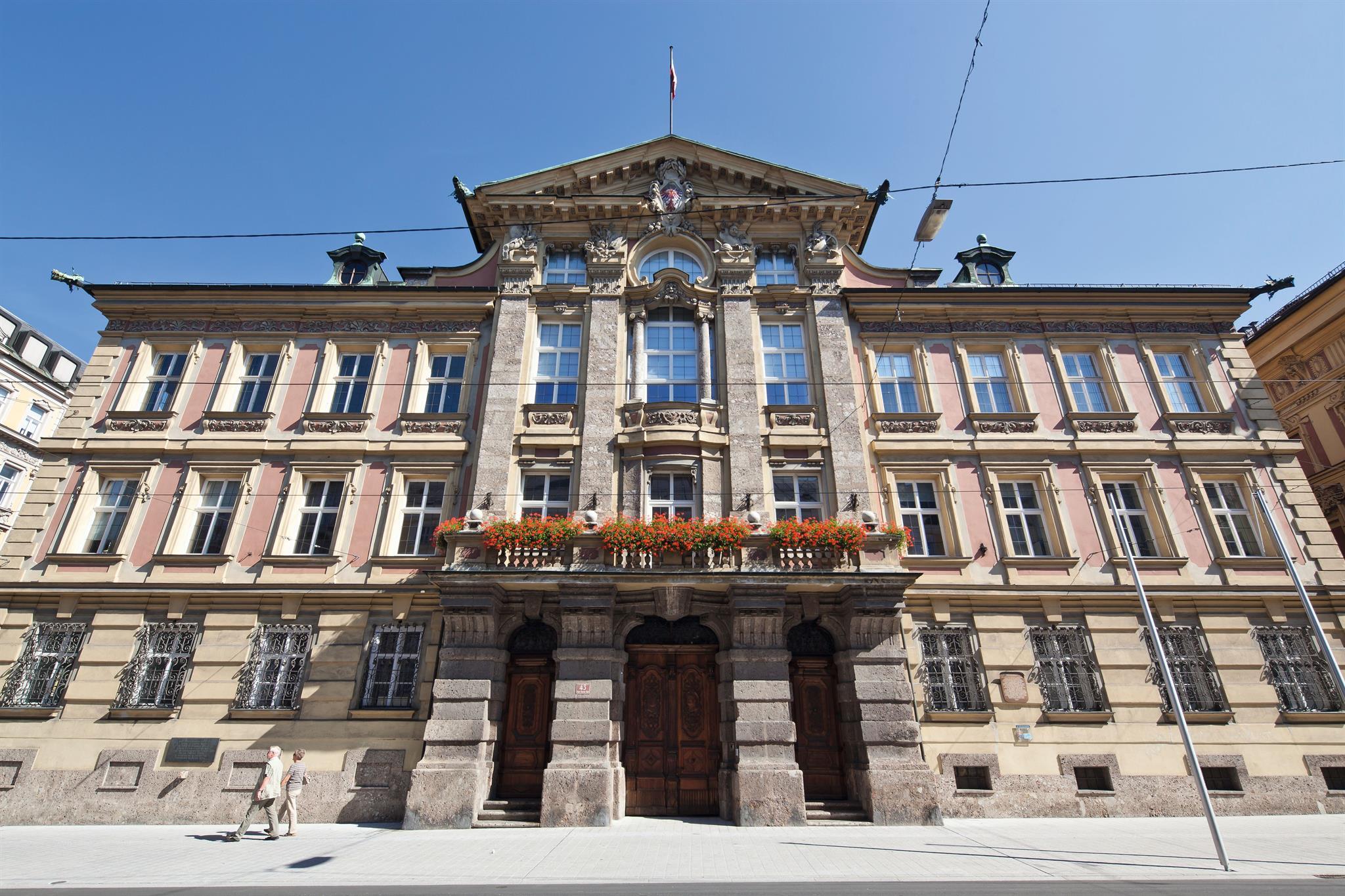 Opening Hours
Monday - Thursday: 8.00 am - 4.30 pm
Friday: 8.00 am - 12.00 am
The Baroque "Alte Landhaus" building is located on Maria Theresien Street in the centre of Innsbruck. It is a short walk from the Golden Roof and just a few metres from the Triumphal Arch. The building has a long political history. Today, it is well-worth taking a look while exploring the city because the magnificent building is an impressive sight.
Master builder Georg Anton Gumpp built the Alte Landhaus in the early 18th century. He came from a famous family of builders from Innsbruck, who shaped the face of the city over several generations. The Alte Landhaus is a Baroque palace with three wings. The fourth side is a chapel.
The building can only be viewed from the outside. The interior is unfortunately not open to the public. Here is a small summary so you can imagine the inside: Statues of ancient gods are displayed in the alcoves on the staircase, the ceilings are decorated with stucco and the doors are adorned with ornate carvings. In the parliamentary meeting room, wall and ceiling frescoes show scenes from the Old Testament.

read moreread less
Map
Map