Golden Roof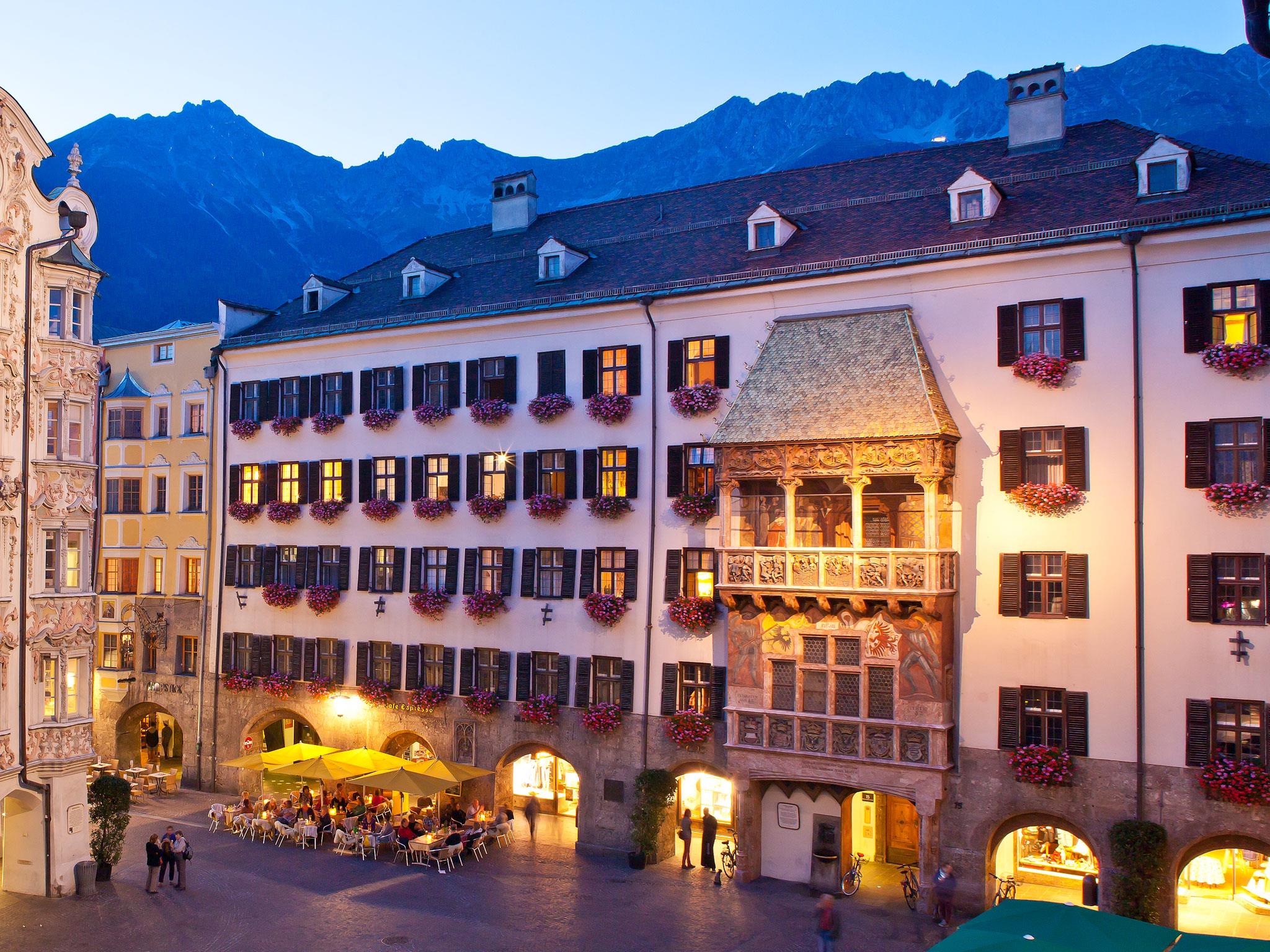 Opening Hours
can only be viewed from the outside
Innsbruck's most famous landmark shines in the heart of the historic old town. The splendid alcove balcony gets its name from the 2,657 fire-gilded copper tiles that adorn the roof. The building has reigned over medieval houses and shady arcades for over 500 years. It was built by Emperor Maximilian who very much enjoyed the view: from there he would look down over the colourful hustle and bustle of his city, watch jousting tournaments and be revered from below.

The shining golden roof can be seen on entering the historic old town but it is also well worth taking a look up close. The structure below the roof is richly adorned with a wide variety of figures and images, including many curiosities.


Bare facts and a love triangle
An exposed backside sticks prominently out from the Golden Roof. Admittedly, it is only a few centimetres in size and it belongs to one of the many figures set below the roof. Why bare facts? This question remains unanswered and is one of the many mysteries that surround the landmark. Maybe the revenge of medieval craftsmen who weren't paid? We can only speculate.

The front of the structure is decorated with a man and two wives: Emperor Maximilian is portrayed next to his wife of the time Bianca Maria Sforza. He didn't like her much, however, and that is why his first wife – Maria von Burgund – also looks out from the relief.

Another eye-catcher: Small men with twisted limbs. They are morisco dancers, who were effectively the breakdancers of the Middle Ages.

The Golden Roof is a must-see for anyone visiting Innsbruck. Come to the historic old town and see for yourself. You can't miss it. In the adjoining museum, you can immerse yourself in the time of Emperor Maximilian.
read moreread less
Map
Map