City Tower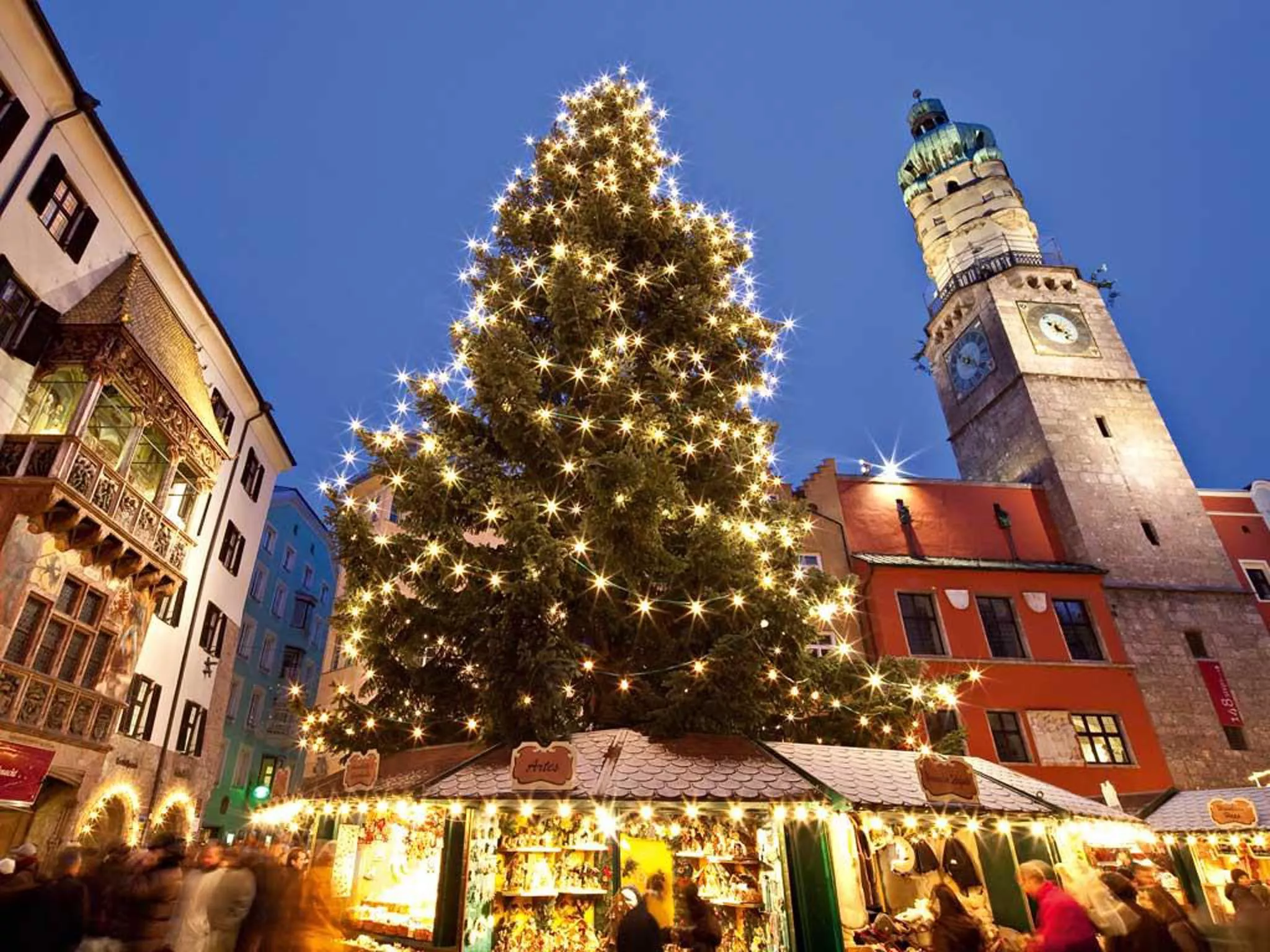 Opening Hours
daily from 10.00 am - 5.00 pm

Look out over the rooftops of Innsbruck as the tower guards once did in the Middle Ages. Guards kept watch from the City Tower for almost 450 years, warning citizens of fire and other dangers. The lower storeys also once served as a prison. Today, the tower is there for visitors to enjoy. Over 133 steps lead up to the 31-metre-high viewing platform, which overlooks the medieval streets of Innsbruck and offers stunning views of Bergisel, Patscherkofel mountain, the River Inn and the Nordkette mountain range.

Landmark of the old town
The City Tower is a good 50 years older than the Golden Roof. It was completed in 1450 on the side of the old town hall. It doesn't seem huge in comparison with modern buildings but 51 metres was very impressive in 1450 and the tower was a proud symbol of the self-confidence of the people of Innsbruck. The onion dome was added 100 years after its completion. Today, the tower still rises up majestically from amongst the medieval buildings in the old town – providing a good vantage point and a romantic view of Innsbruck.

For groups of 15 people or more, pre-book by e-mail to reduce waiting times.

read moreread less
Map
Map