Golden Roof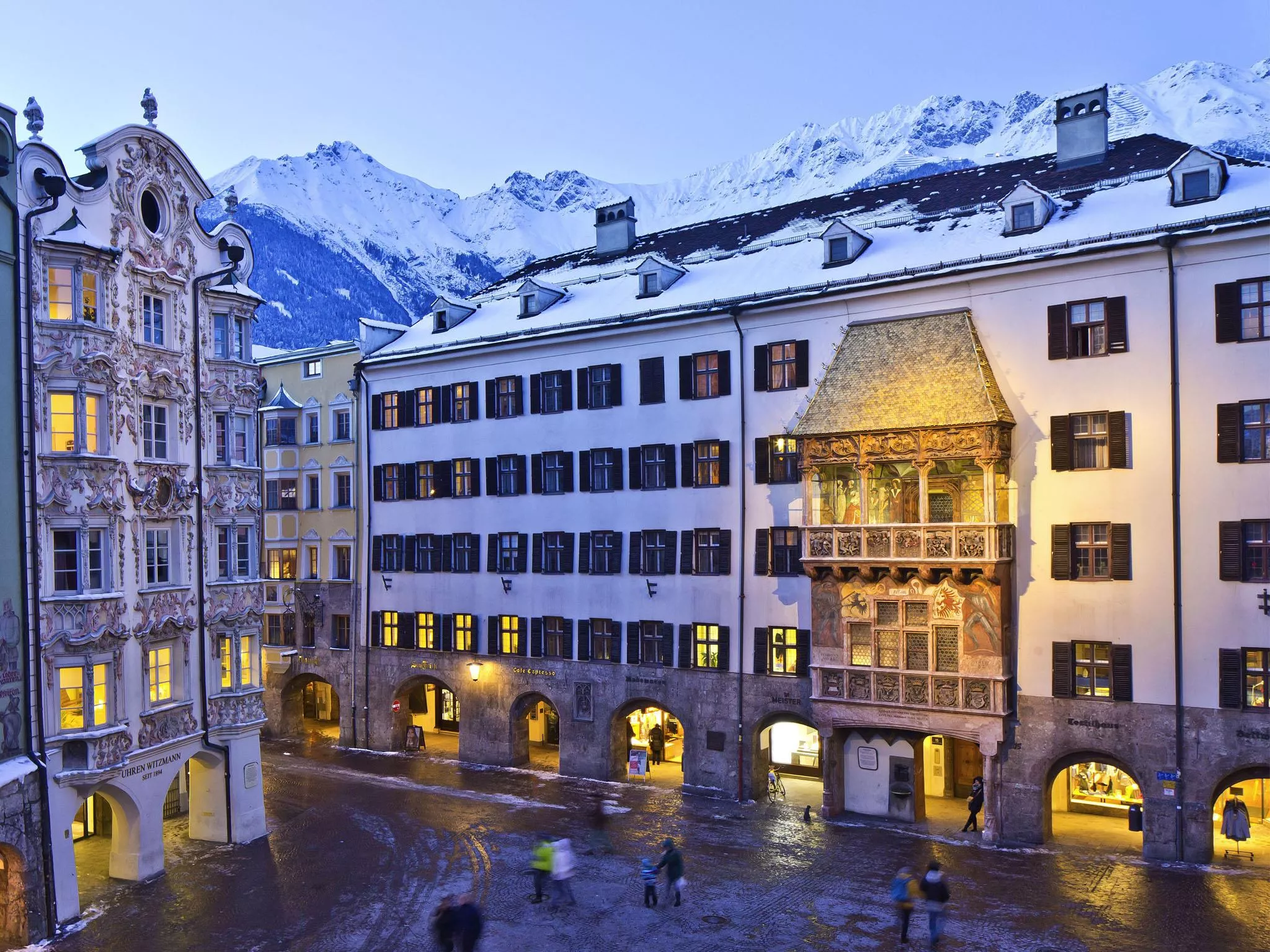 Opening Hours
can only be viewed from the outside
With its 2,657 gilded copper shingles and rich fresco and relief decoration, the oriel in the middle of Innsbruck's old town was an eye-catcher not only when it was built around 1500. Today, more than 500 years later, the Golden Roof still attracts thousands of visitors every day and is Innsbruck's most famous sight - far beyond the borders of Austria.

Emperor Maximilian I had the Golden Roof built between 1497 and 1500. The master builder is Nikolaus Türing the Elder, the fresco decoration is attributed to Jörg Kölderer, Emperor Maximilian I's court painter.

The eighteen reliefs, artistically carved out of sandstone, show the stylistic transition from the late Gothic to the early Renaissance and are considered one of the most important works of art in Tyrol because of their quality and motifs. To protect them from damage, they were replaced by copies in 1952. Six original reliefs can be admired - completely restored and up close - in the museum.
read moreread less
Map
Map