Haus der Musik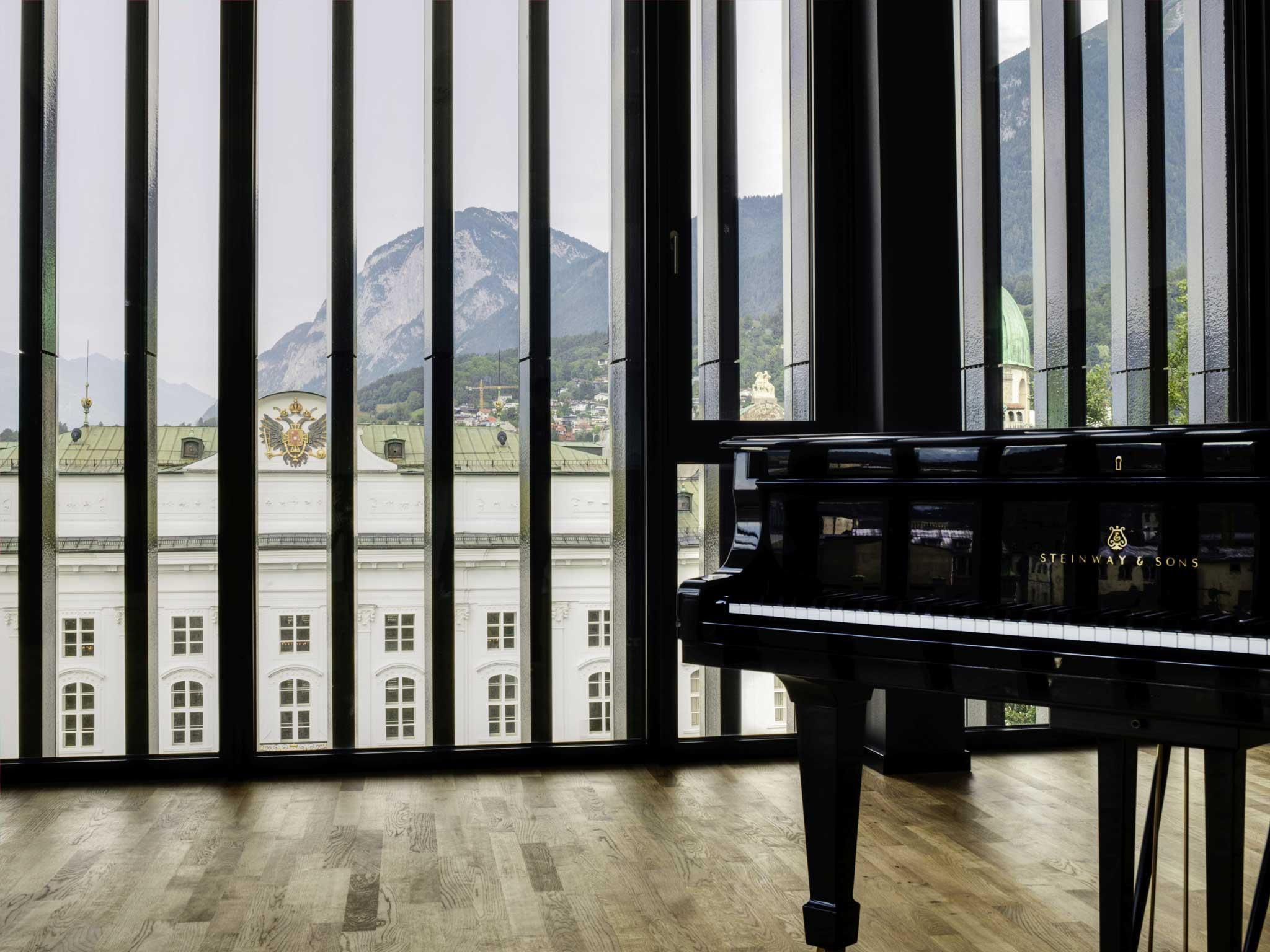 Opening Hours
food & drink
Tuesday - Sunday: 10.00 am - 1.00 am
The building that was home to the Stadtsäle city halls until 2015 has been replaced with the new "Haus der Musik" (House of Music). This new building is an event venue and meeting place for artists, students and music lovers. Several institutions have already made themselves at home here, including the Festival of Early Music, the Innsbruck branch of University Mozarteum Salzburg and a state library for music. Several associations dedicated to vocals, brass & wind music and folk music are also located here. The building includes two concert halls and two theatres, as well as foyers and terraces that can be rented for events.

Visitors can also enjoy themed cultural gastronomy in a sophisticated setting at the Das Brahms restaurant. The large terrace overlooking the Imperial Palace is a wonderful place to relax and enjoy.

The Haus der Musik is also a highlight for architecture fans. The modern building has a large glass front and makes a clear statement that its architecture exists in the present day. The building's façade is particularly special. The way the dark colour of the building takes on the colours around it and shimmers from red to brown to aubergine depending on the time of day and weather, is something you do not see every day. In the evening, the house even appears to come to life as the lights go on inside and the façade becomes transparent. This landmark of urban planning serves as an interface between the Imperial Palace and the Tyrolean State Theatre. The state-of-the-art technology, exceptional acoustics and spacious rooms make the Haus der Musik something truly unique.
read moreread less
Map
Map