Innsbrucker Nordketten cable cars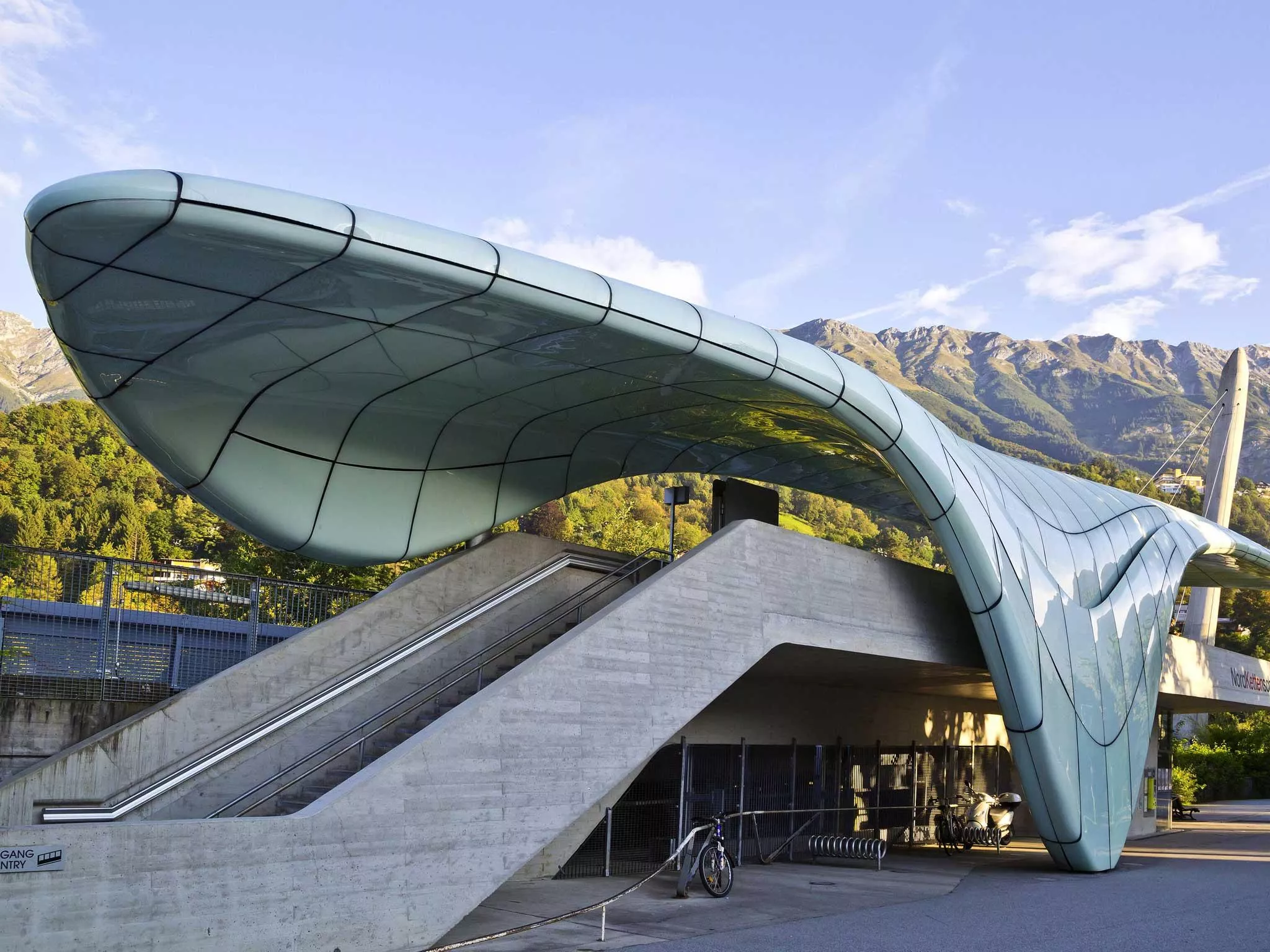 Opening Hours
Hungerburgbahn
Weekdays 07.15 am - 7.15 pm
Weekend + holidays 8.00 am - 7.15 pm
Departs every 15 minutes
Seegrubenbahn
Daily 8.30 am - 5.30 pm Departs every 15 minutes

Hafelekarbahn
Daily 9.00 am - 5.00 pm
Departs every 15 minutes
From 1.6. to 30.9. the Hafelekar and Seegruben Cable Railway go one hour longer.
Revision: 6 - 23 November 2023
Revision: 24 - 28 April 2023

The Nordkette cable cars include the Hungarburgbahn funicular, the Seegrubenbahn cable car and the Hafelekarbahn cable car. Not only do they take you from the centre of Innsbruck to an altitude of around 2,300 metres in no time at all, they are also exceptional from an architectural point of view.

The modern Hungerburgbahn funicular in particular stands out. Like the famous Bergisel ski jump, it was designed by the Iraqi-British star architect Zaha Hadid (1950-2016), who was inspired by the snow and ice landscapes of the region. Accordingly, the futuristic aesthetics of the delicately curved stations are reminiscent of glacier-like ice formations. The funicular, whose unique architecture has been recognised with several awards, was opened in 2007, replacing the old Hungerburgbahn funicular, which was in operation from 1906 to 2005.


Guests of the Nordkettenbahnen can park at a reduced rate in the Citygarage (8:00 - 18:00). This requires the purchase of one of the following tickets: Innsbruck - Seegrube Innsbruck - Hafelekar Combined ticket Hungerburg and Alpenzoo Ski ticket

Did you know?
On the first Friday of every month, you can experience an unforgettable evening at around 2,000 metres above sea level when the gondolas of the Seegrubenbahn cable car run until 11.30 pm and take you back to the Hungerburg lift station by starlight.
read moreread less
Map
Map