Bunte Vielfalt an den Häuserfassaden der Altstadt von Innsbruck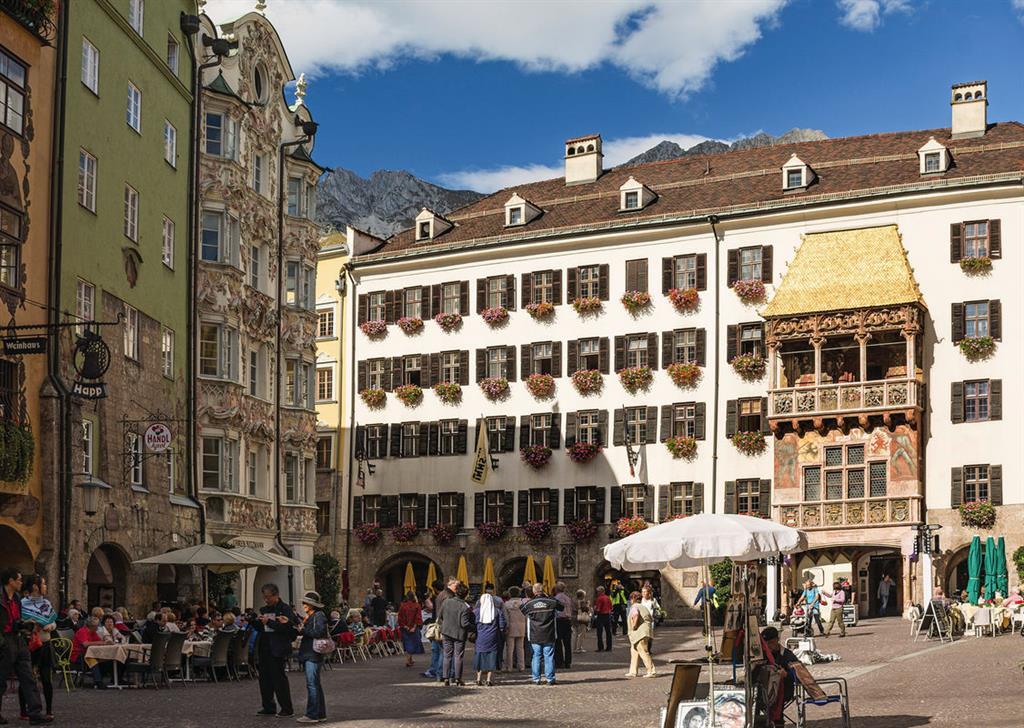 Special Sightseeing-Tour through Innsbruck's historic city center with the theme:
"Dazzling diversity at the facades of Innsbruck's historic city center houses"
"Innsbruck is small but made of homogeneous buildings – just as if it was one continuous house". (After-dinner speeches of Martin Luther)
Discover the variety in the facades' design – its gables, oriels, and paintings, its sayings on the wall, devotional paintings, and inn- or store signs…..
This guided tour invites you to see more with your own eyes!
Meeting point: in front of the City tower
Duration: 1 ½ -2 hours
Price: Guides tours for small groups of 3 persons or more are available for 45.-€
This tour is offered in German, English and Greek.
Map
Map