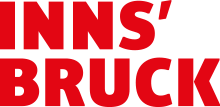 Rejuvenation for tired feet.
Taut calves since 1850. Sebastian Kneipp discovered the power of cold water in the middle of the 19th century, a power that refreshes tired legs, improves circulation and awakens the spirit on hot days. The fitness pioneer tested his hydrotherapy on himself, and even the Pope became a great devotee. Try it out. There are Kneipp pools in Axams, Igls, Gries, Lans and Kematen. It's only a short walk through the cold water, but it does an awful lot of good.
Can we help? Contact us.
Innsbruck Tourismus
Mo - Fr: 8.00 am - 5.00 pm
Innsbruck Incoming
Mo - Fr: 9.00 am - 5.00 pm
Tourismus Information, Ticket Service
Mo - Sa: 9.00 am - 6.00 pm
Su: 10.00 am - 4.30 pm