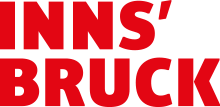 Please note: some mountain huts and hiking trails will open later than usual this year.
The reason for this is the cold weather in spring that extended the alpine winter season. This may affect the opening times of mountain huts and the free mountain hiking programme. If you are not sure whether your chosen route is already open, please ask at our tourist information centres.
Can we help? Contact us.
Innsbruck Tourismus
Mo - Fr: 8.00 am - 5.00 pm
Innsbruck Incoming
Mo - Fr: 9.00 am - 5.00 pm
Tourismus Information, Ticket Service
Mo - Sa: 9.00 am - 6.00 pm
Su: 10.00 am - 4.30 pm