Ice skating at Olympia World Innsbruck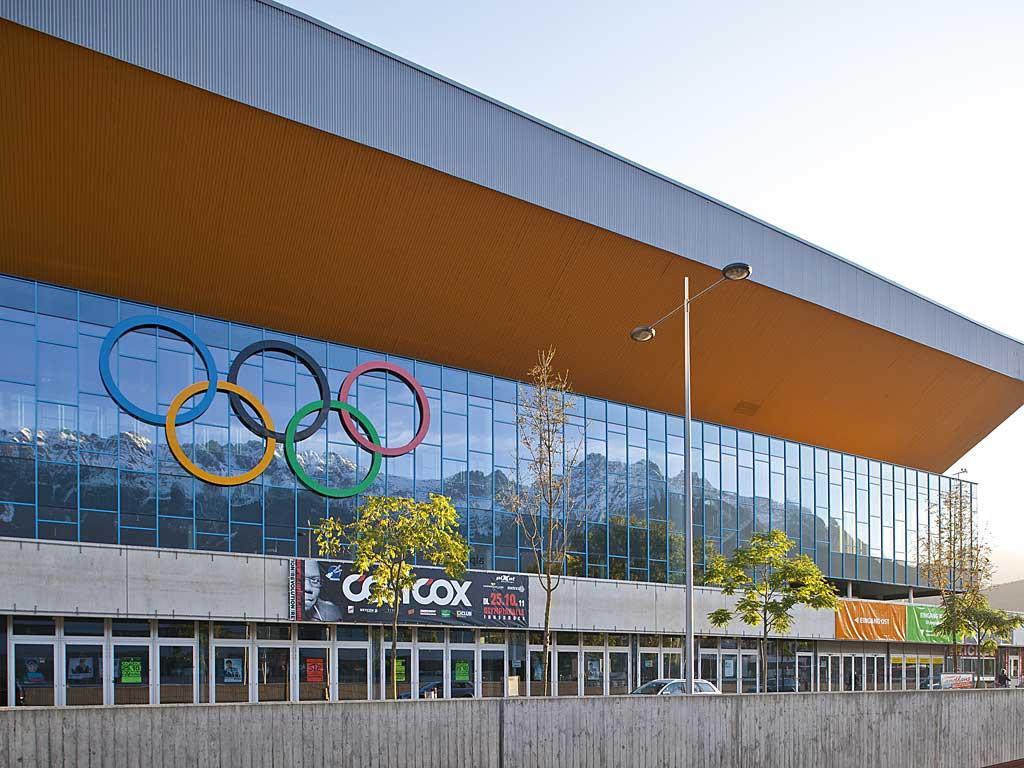 Info and opening hours
Olympiaworld Innsbruck

Olympiastraße 10 , 6020 Innsbruck
TIWAG AREA:
5 November 2023 - 31 March 2024
Wednesday: 2.00 pm - 4.20 pm
Saturday: 2.00 pm - 4.20 pm, 8.00 pm - 9.50 pm
Sunday: 2.00 pm - 4.20 pm

OUTDOOR ICE RINK:
25 November 2023 - 18 February 2024
Monday - Friday: 2.00 pm - 4.50 pm, 8.00 pm - 9.50 pm
Saturday - Sunday: 12.00 am - 4.50 pm, 8.00 pm - 9.50 pm

Learn more:
The breathtaking views of the mountains around Innsbruck create an unforgettable atmosphere for ice skaters at Olympia World.
With expert supervision, it is easy to learn figure skating and perfect your skills.

Please note: public skating may not be possible during events such as ice hockey games or figure skating competitions.