Mountain Fly - Paragliding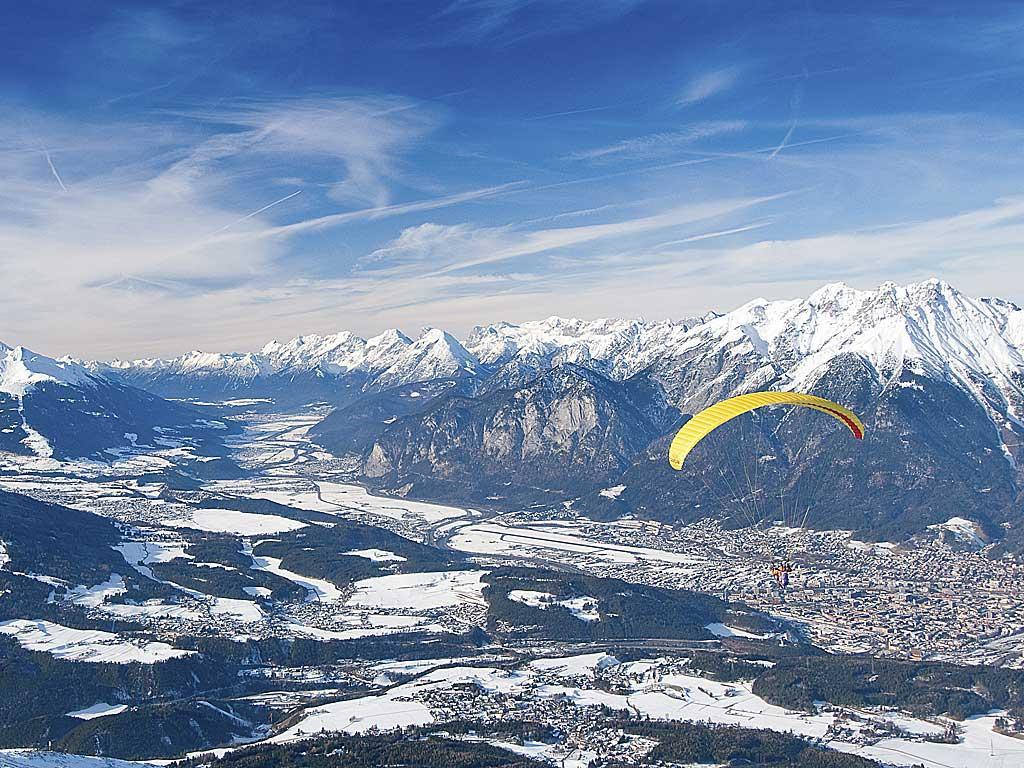 Learn more:
Paragliding in Innsbruck is a breathtaking adventure.
We ride the cable car or he lift to the surrounding mountains. Let your qualified pilot, licensed by the Department of Aviation, introduce the flight. After the start with a special Paraglider for two people, sit back, relax, enjoy the spectacular scenery and feel like a bird.

Paragliding… feel like a bird.
You will never forget the thrill of floating off the mountains tops and getting a birds-eye-view of the world beneath you.

Free pick up in Innsbruck and greater area.