Innsbruck-Igls Golf Club – Lans Golf Course (9-hole)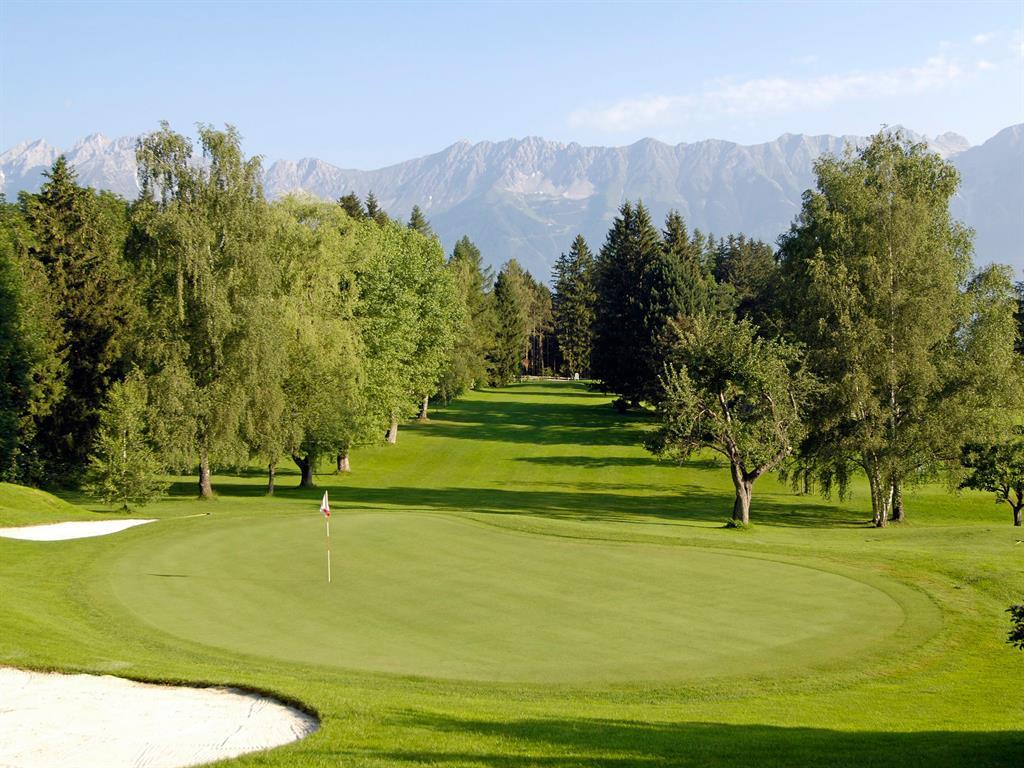 Learn more:
The 9-hole golf course in the village of Lans is located on a sunny mountain plateau near Innsbruck, the capital city of Tyrol, and boasts impressive natural surroundings and unique panoramic views.
With its two courses in Rinn and Lans, the Innsbruck-Igls Golf Club stands out as an absolute highlight for golfing fans. Both the 9-hole course in Lans and the championship course just a few kilometres away in Rinn are framed by stunning mountain scenery. They provide both keen golfing experts and dedicated beginners with a perfect setting that is sure to strengthen their passion for the sport.
The course in Lans offers flat and calm fairways that nevertheless pose a challenge for golf lovers of all ages. The romantic 9-hole course is located in a park-like landscape surrounded by fir, deciduous and fruit trees. The course itself impresses golfers with its seemingly simple fairway design and can be completed in around 90 minutes at a normal speed. The newly designed lounge on the terrace in front of the modern and welcoming clubhouse provides a view of 70% of the course.
Facilities
- Holes: 9
- Par: 66
- Elevation: 870 m
- Men's course length: 4,589 m
- Women's course length: 4,114 m
- Putting green
- Club house
- Restaurant
Conditions of play
- No tee times (zip system)
- Presentation of a valid member ID for a golf club belonging to a reputable golf association
- Recognised handicap certificate (HCP 54)
- Discount for guests with a Welcome Card