Arzler Alm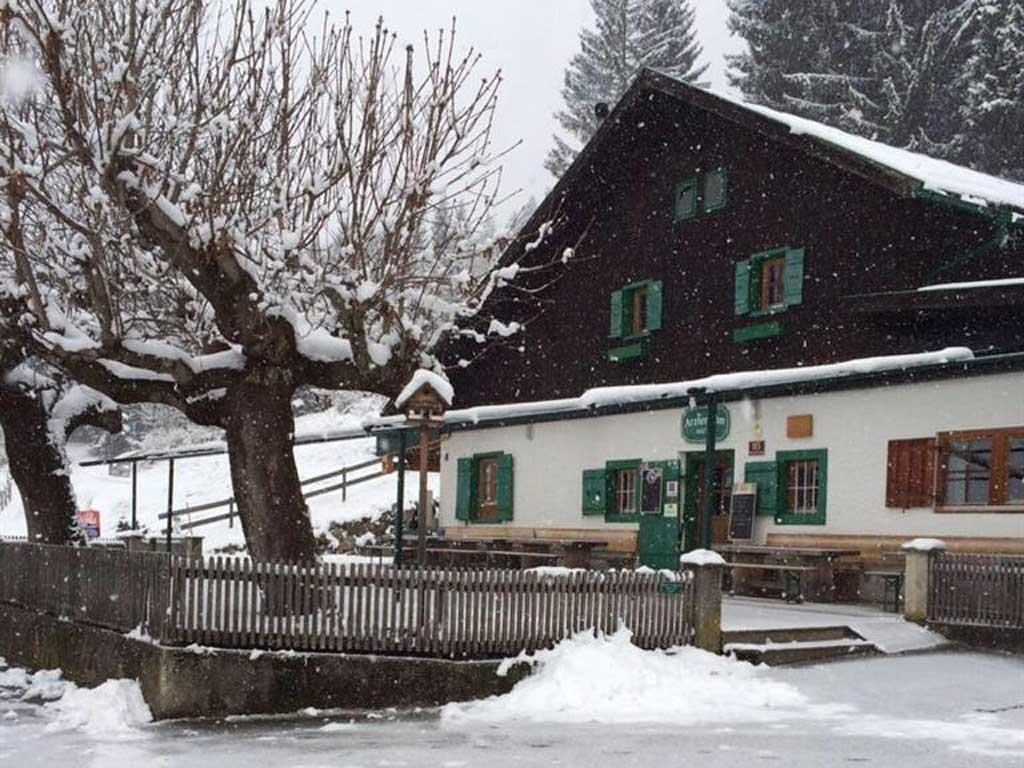 Info and opening hours
Arzler Alm

Rosnerweg 113 , 6020 Innsbruck
Tuesday - Saturday: 9.00 am - 7.00 pm
Sunday: 9.00 am - 6.00 pm

October: closed on Tuesdays
November: Wednesday - Sunday: 9.00 am - 5.00 pm

Learn more:
The Arzler Alm is a mountain hut located at an altitude of 1,067 metres above sea level at the foot of the Nordkette mountain range. The hut can be reached via easy hiking trails from Innsbruck and the district of Arzl. The attractive location, short ascent and excellent cuisine make it popular among both locals and visitors, whether as a spontaneous post-work hike or a stop during a longer tour. In summer, guests can sit back, relax and soak up the sun on sun loungers. There are also BBQs on certain days if the weather is nice. The standard menu features tempting dumpling specialities and other delicious dishes.

A mountain hut near the city
If you want to visit the Arzler Alm, there are a number of different starting points to choose from. One route starts from the Hungerburg district, which you can get to on the Hungerburgbahn funicular from the city centre. The hike up from Hungerburg takes approximately 45 minutes. The hike from Innsbruck (starting at the Löwenhaus restaurant) takes approximately one and a half hours. You can also start from the holiday villages of Rum or Arzl. For more inspiration, take a look at our online map and the hiking tips found under "Summer Sports".

The history of the Arzler Alm
The Arzler Alm was constructed by the farmers of Arzl, who called it the "Buch und Gruben" (Book and Pit). In 1940, the village of Arzl became a district of Innsbruck and the mountain hut has been owned by the city of Innsbruck ever since. The hut was severely damaged by an avalanche in 1968 but was rebuilt in the same year. The veranda and new bathroom facilities were added in 1969. Since the reconstruction, this popular mountain hut near the city has been carefully preserved and maintained in order to remain one of Innsbruck's top destinations.