Lehnberghaus alpine hut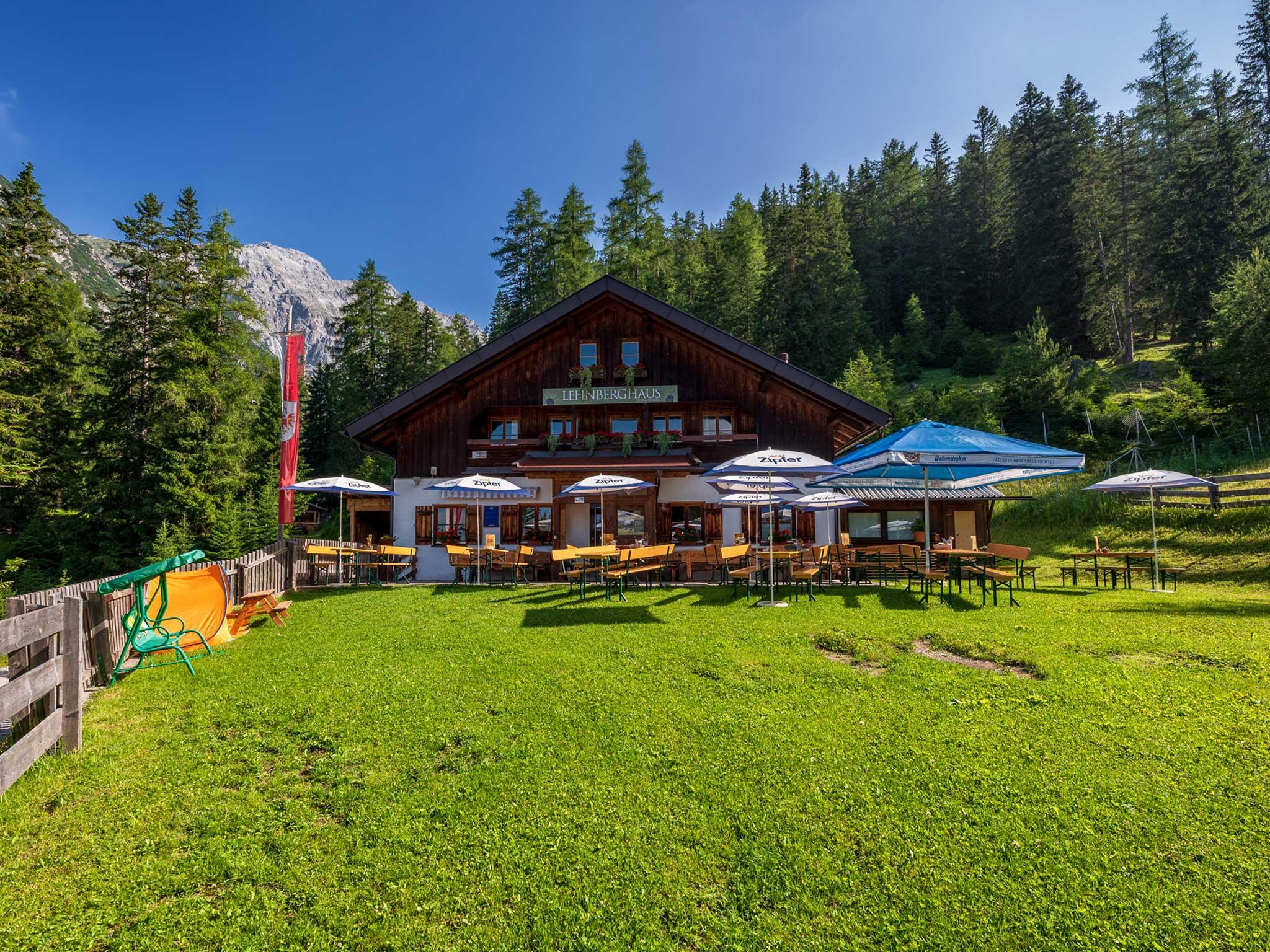 Info and opening hours
Lehnberghaus

Lehnberg , 6416 Obsteig
Open Mai - end October
Mid- December - mid march open
Closed on Tuesday

Learn more:
The Lehnberghaus is located 1,554 metres above sea level in the Mieming Range. This alpine guesthouse, which is surrounded by untouched mountain scenery, serves typical regional cuisine that delights both locals and visitors. The restaurant has a lovely terrace where guests can sit back, relax and enjoy. There is also a playground within eyeshot of the terrace that provides plenty of entertainment for younger visitors.
Hikers can get to the Lehnberghaus from Obsteig/Arzkasten in an hour and the hut is also well worth a visit for mountain bikers. The cosy and welcoming dining area and the terrace are ideal for parties and celebrations, as well as for refuelling during a mountain tour. The Lehnberghaus is also an excellent place to stop for a break during longer tours, for example on tours to the Coburger Hütte mountain hut or to Stöttltörl mountain.

In winter, a family-friendly natural toboggan run leads from Arzkasten to the Lehnberghaus. The hut can be reached in about one and a half hours on foot. For ski tourers and snowshoers, there are fantastic slopes and great peaks to conquer, all located in the immediate vicinity.
Accommodation is available for overnight stays.