Restaurant Hotel Rumerhof****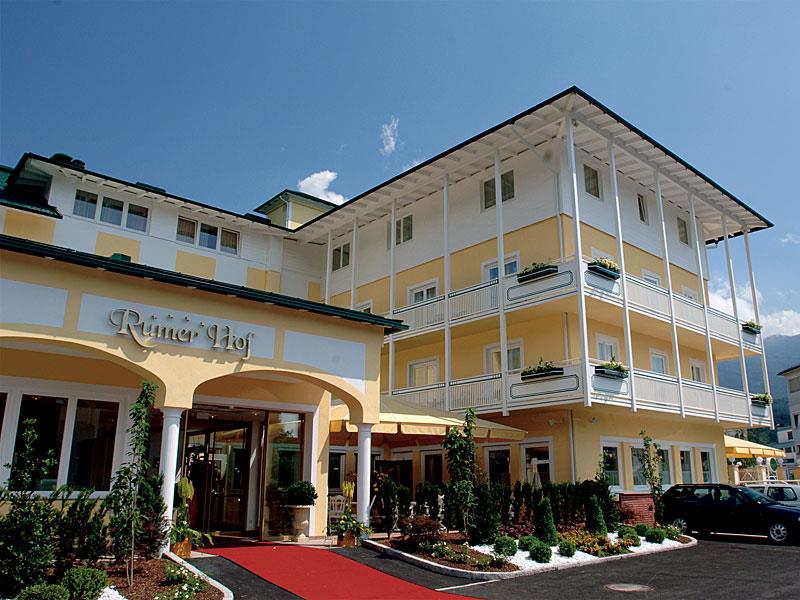 Info and opening hours
Bundesstraße 11 , 6063 Rum
Monday - Saturday: 10.00 am - 10:00 pm
Sunday / Public Holiday: 10.00 am - 9.00 pm
Learn more:
The Rumer Hof is not only known for its restaurant with a maximum capacity of 500 seats for tour groups of all kinds as a stopover for coach tours, but is also very popular with the local population as a dining establishment with traditional but also contemporary cuisine and weekly changing menu offers, inexpensive lunch dishes and also game delicacies from our own hunt.
Tastefully designed rooms, halls and, in summer, terraces are available to guests. From wedding celebrations to company seminars - the Rumer Hof convinces with its perfect infrastructure.
The Hotel Restaurant Rumer Hof is ideal for parties, celebrations, seminars - with overnight accommodation and conferences, Christmas parties, weddings, christenings, birthdays and anniversary celebrations in large and small circles.
The rooms (Elisabeth-Saal, Alexandra-Saal, Caroline-Stüberl,...) are ideally suited for any celebration - whether with music and dancing or for any other festive occasion.
In summer, the large south-facing sun terrace offers relaxation and recreation.