Tillfussalm alpine hut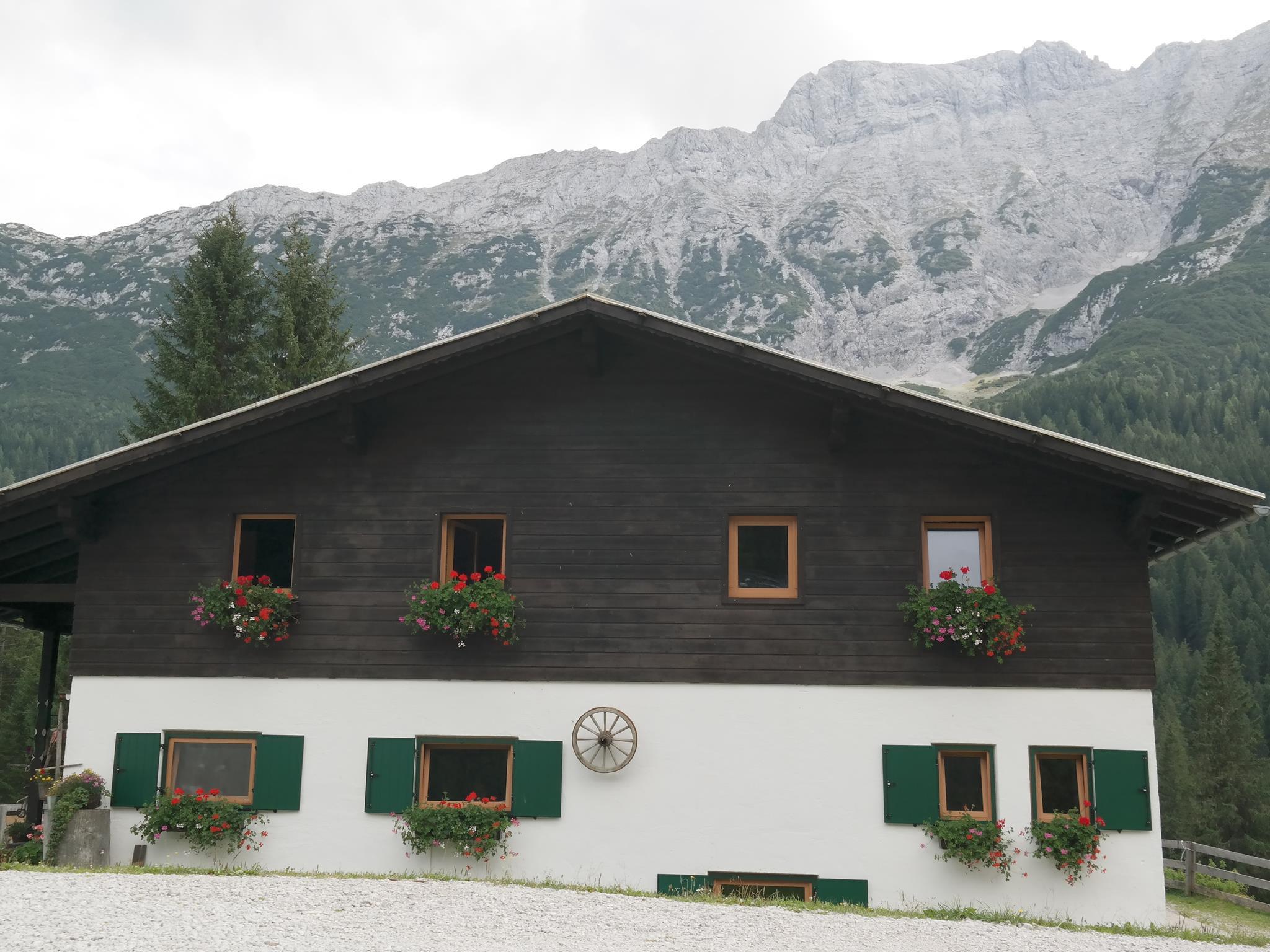 Info and opening hours
Tillfussalm

Gaistal , 6413 Wildermieming
Mid may - end October open daily
Learn more:
The Tillfussalm mountain hut is located in the middle of the Gais Valley in Tyrol and is a destination for hikers and bikers. It is located an altitude of 1,382 meters above sea level and can be reached via Leutasch, Ehrwald or the Mieming Range. Tyrolean cuisine is served. Small quantities of alpine butter, Graukäse (Tyrolean grey cheese) and buttermilk are produced on site.

For an easy ascent, you can take the gondola from Ehrwald up to the mountain lift station and then hike for about 2 hours from there. You can also walk to the mountain hut in about 1 1/4 hours from the Salzbach car park in Leutasch. Or if that's too easy, you can hike from Wildermieming over the Niedere Munde to the Tillfussalm. You should allow for a walking time of approx. 4 hours for this route.

The Tillfussalm offers accommodation for up to 8 people in a "Lager" (a shared dormitory style room with designated bed spaces). Visitors are asked to please book in advance by phone.