City Museum/City Archive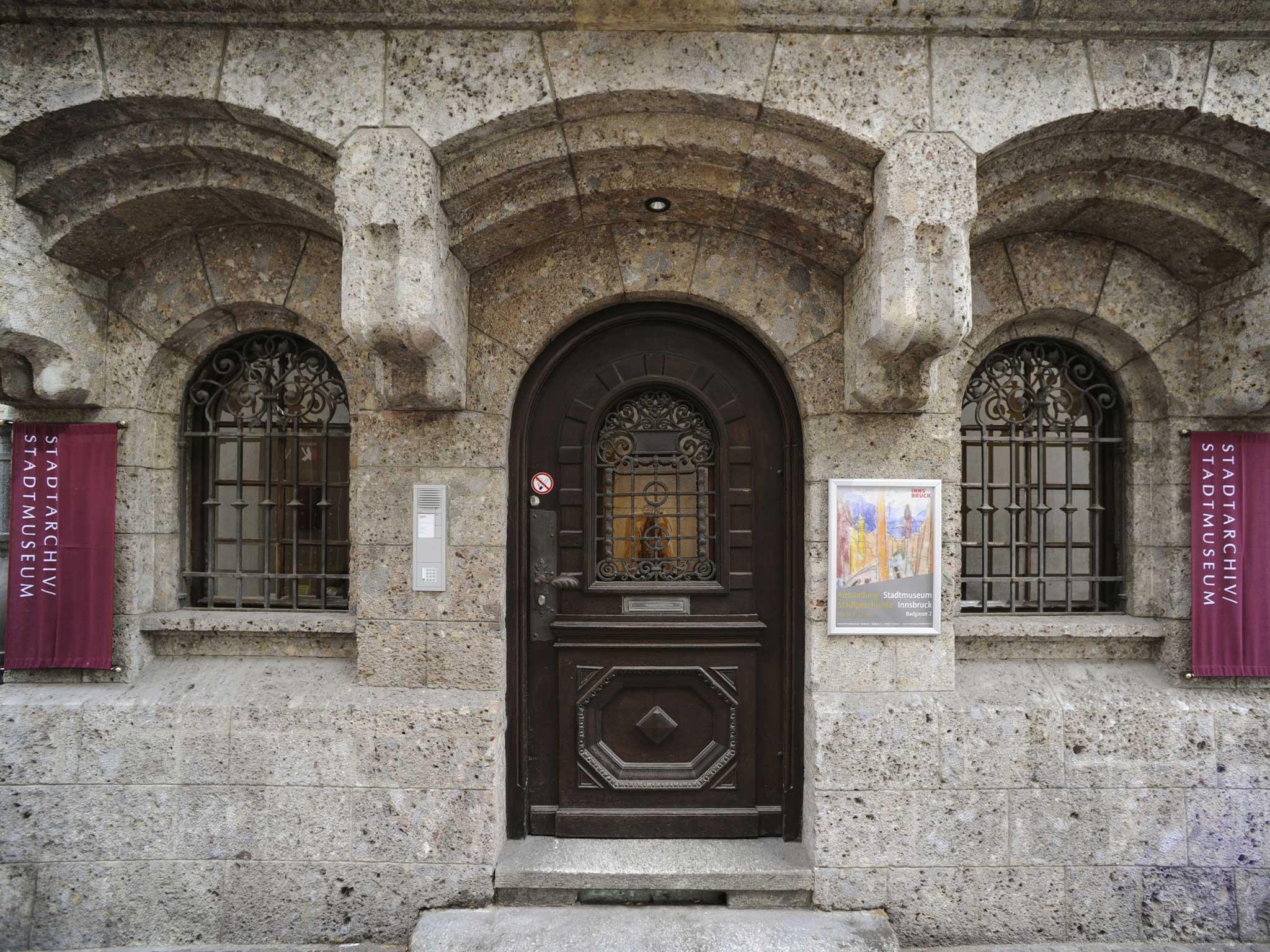 Opening Hours
City Museum:
Monday - Thursday: 9.00 am - 5.00 am


City Archives:
Monday - Thursday: 9.00 am - 12.00 am, 1.00 pm - 5.00 pm
Friday: 9.00 am - 1.00 pm
1 November closed
The city museum
In its special exhibitions, the Innsbruck City Museum opens up diverse approaches to Innsbruck's city history. The multifaceted life in a city at different times is authentically conveyed using the holdings of the city archive. The close connection between museum and archive is one of the strengths of this institution. Information on current exhibitions can be found on the website. The museum is fully equipped for readings, presentations and events and can be rented for private events.

Awarded the Austrian Museum Quality Seal and the Tyrolean Museum Prize.

The city archive
documents the history of Innsbruck from its beginnings to the present day. The oldest municipal document is the confirmation of the city charter from 1239. Paintings, prints, posters, flyers, plans, bequests of important personalities, ordinances and numerous special collections complete the archive's collection activities. The photo collection is extremely important with about 100,000 photographs. In addition to books, the extensive library also includes several hundred periodicals and all important regional newspapers, some dating back to the 18th century.
read moreread less
Map
Map