The "Noaflhaus" Carnival and Local History Museum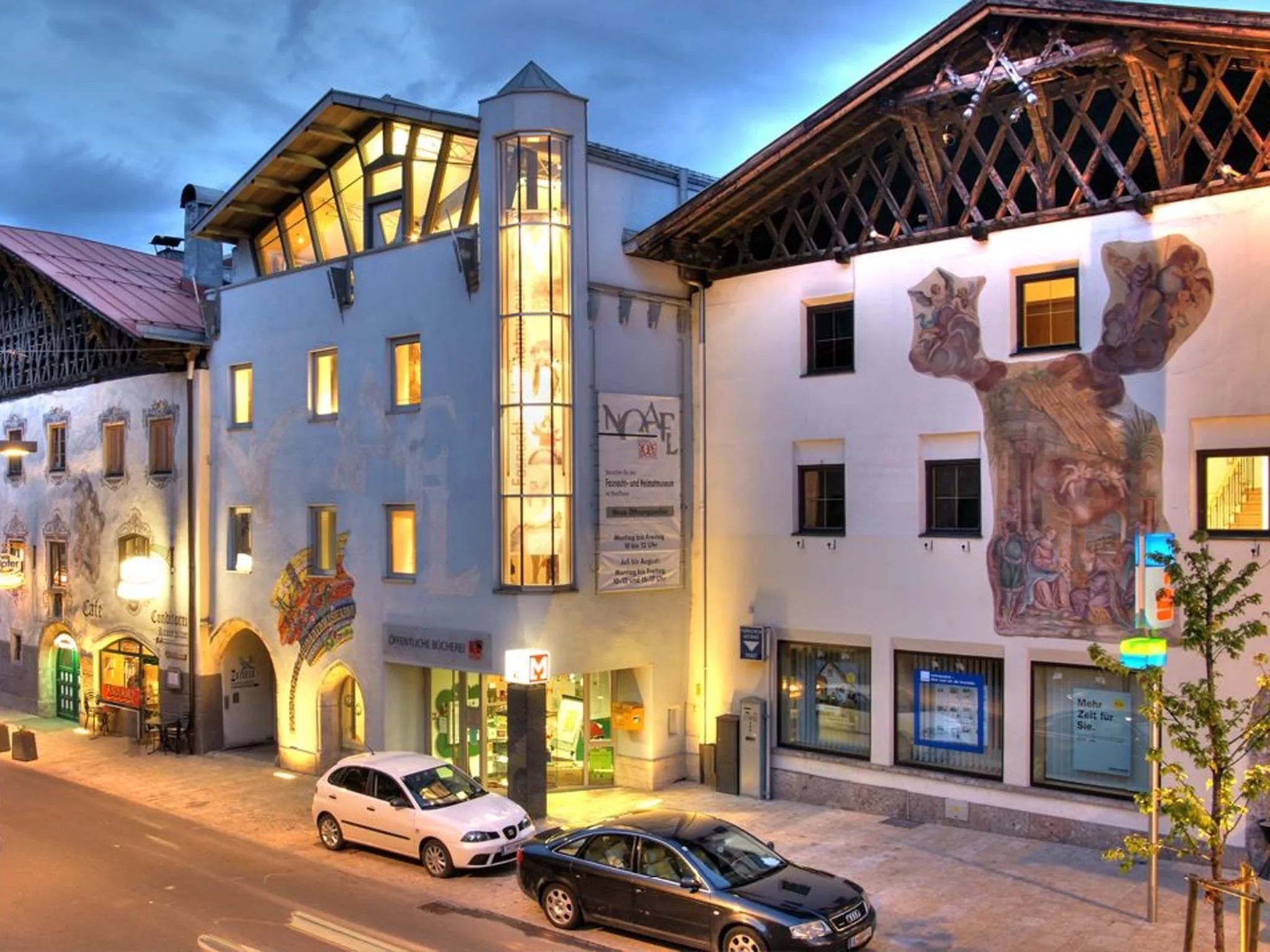 Opening Hours
Thursday, Saturday 9.00 am - 12.00 noon | Friday 5.00 pm - 8.00 pm
Currently closed!

In 2001, a museum and cultural centre was established in the newly-renovated "Noaflhaus" (the house was called "Noafl" under a former owner). It covers 845 m² and includes the Carnival and Local History Museum, a public library, a chronicler's library and an events hall. The wood and glass structure on the top floor and the design of the façade featuring stucco and a modern mosaic perfectly complement the traditional ornamental gables and murals of the old neighbouring buildings. Several relics remain from the historic structure, for example the Gothic pointed arch on the street front, the vaults inside the building and the various areas of exposed brickwork.

One of the main themes at the Noaflhaus museum is the impressive and vibrant presentation of the "Schleicherlaufen" carnival traditions that are celebrated in the town of Telfs. The museum also gives an insight into artwork connected to Telfs in the past and present, the town's history of craftsmanship and industry, farming traditions, religious life and much more. The history of the former industrial town of Telfs is also displayed as a series of images.
read moreread less
Map