Stift Stams (Abbey of Stams)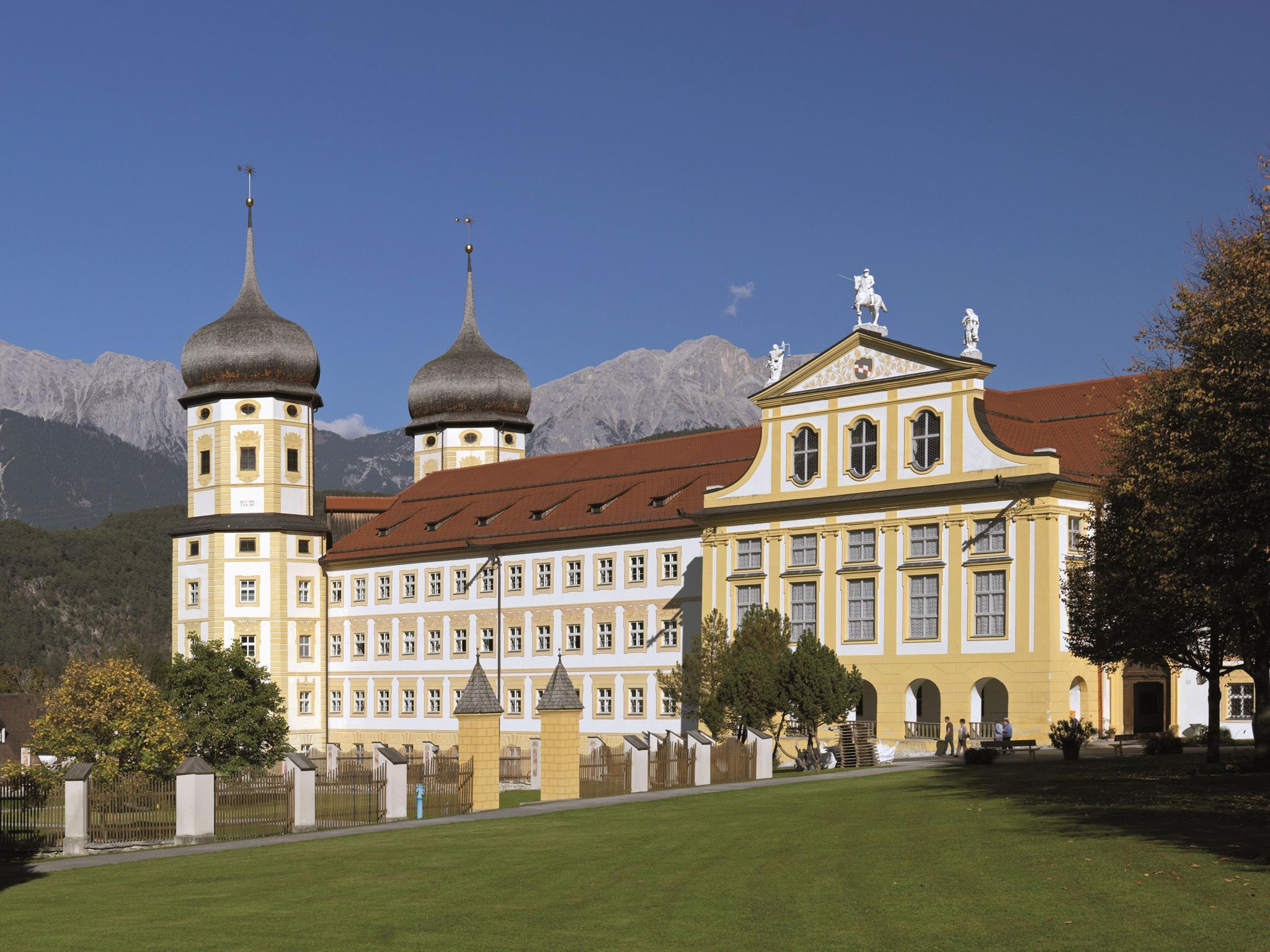 Opening Hours
GUIDED VISIT from June to September :
Monday - Saturday 9.00 am - 11.00 am and 1.00 pm - 4.00 pm | Sunday, Holidays 1.00 pm - 4.00 pm

GUIDED VISIT October to May:
every Thursday 4.00 pm

A unique treasure of art and culture in Tyrol – the stunning Baroque monastery in Stams with its orangery and monastery shop. The Baroque Cistercian monastery in the village of Stams is visible from afar in the centre of the Upper Inn Valley, south of the River Inn.

Founded in 1273 by Count Meinhard II of Gorizia-Tyrol, the monastery was created to provide a burial site for all the future Counts of Gorizia-Tyrol. According to a popular legend, however, the foundation of the monastery is attributable to the gruesome death of Conradin, the last member of the Hohenstaufen dynasty who was beheaded in Naples in 1268. Conradin's mother, whose first marriage was to Conrad IV of Hohenstaufen, King of Germany, is said to have asked her second husband, Count Meinhard II, to build the monastery in Stams as a memorial to her son.

The monastery certainly has many tales to tell…
At the heart of the monastery is the collegiate church, a basilica since 1984. With its princely tomb, magnificent pulpit, impressive vault and wall paintings and what is probably the most renowned piece of artwork in the church, the Tree of Life altar, the basilica is a veritable cultural highlight in Tyrol.

Another jewel of Baroque architecture is the monastery's orangery. With its stunning restaurant garden, it offers the perfect place to savour the atmosphere of the monastery over a cup of coffee.

Situated above the mountain pastures of the Stamser Alm is a church with an adjoining dwelling house built in the 18th century as a summer retreat for the monks. Enjoying an idyllic setting amidst the Tyrolean mountains, this Baroque gem is not only one of the most impressive but also one of the highest Baroque buildings. A hike up to the church (3-4 hours from Stams) is highly recommended, and the reward for your efforts is a hearty Tyrolean snack and a refreshing drink.
read moreread less
Map
Map