The Parish Church of the Holy Cross in Zirl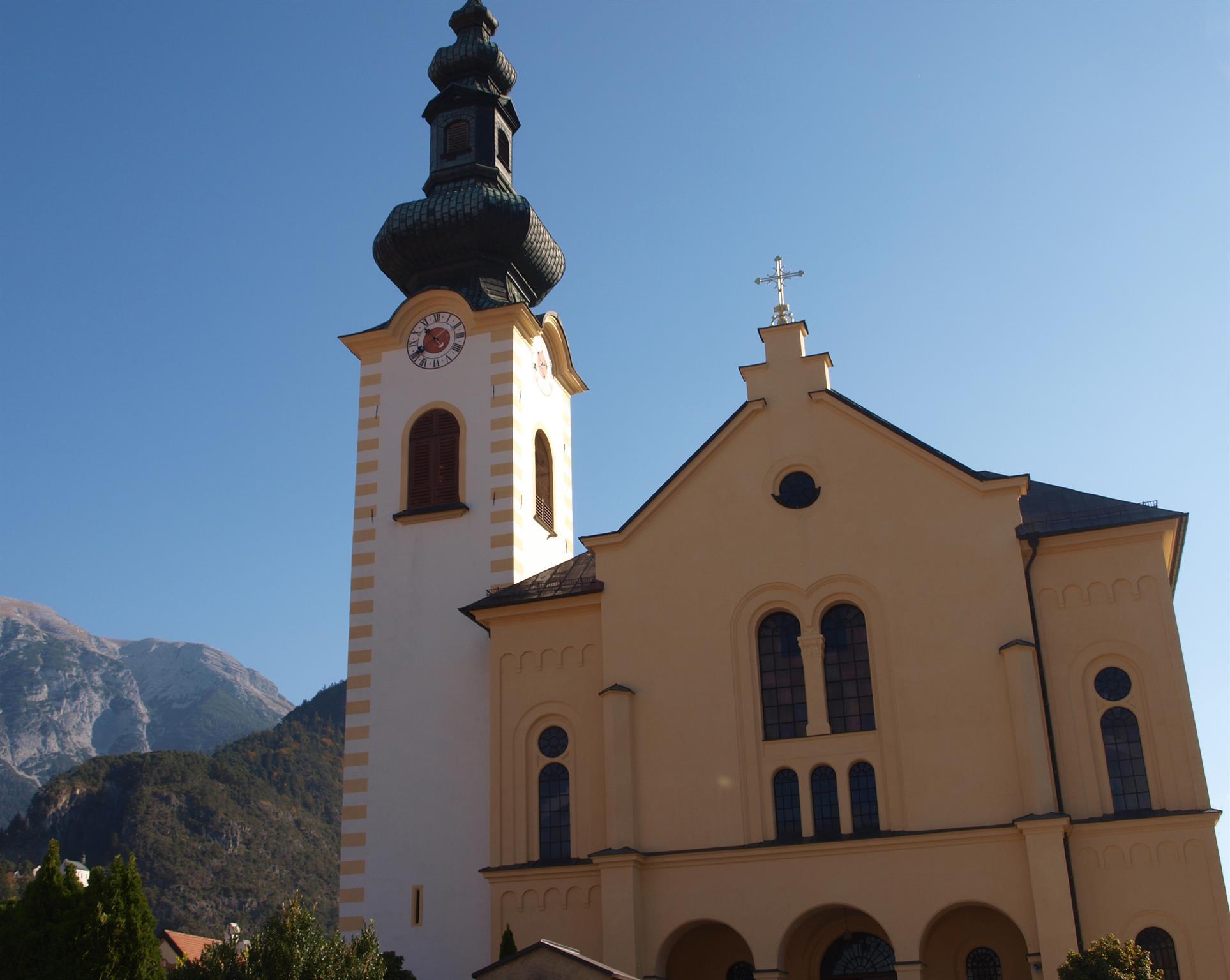 The Parish Church of the Holy Cross was first mentioned in documents dating back to 1391.
The 62-metre-high church tower was built during the reign of Emperor Maximilian I (1493-1519) and was given its Baroque onion dome in 1770. The church we know today was built between 1847 and 1849 and the magnificent frescos in Nazarene style were created by the church painter from Zirl Franz Plattner between 1860 and 1887.
The oldest part of the church is the baptismal font, which dates back to the time of Emperor Maximilian.
In 2017, the roof and the façade of the church were completely restored in their original colours.
Map
Map