Mill Hinterloch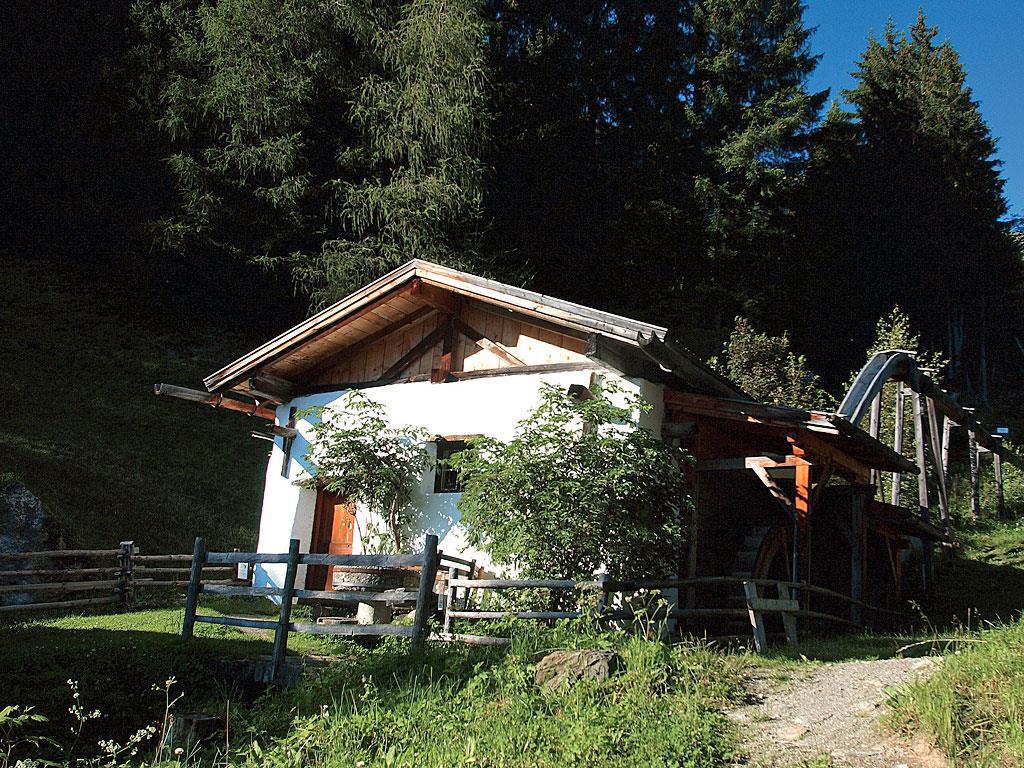 Opening Hours
From end of July until beginning of September every Friday from 2.00 pm - 6.00 pm open for grinding demonstrations.
The mill is situated at the end of the long drawn village of Ellboegen in Innerellboegen. Apparantly the mill was first established here in the 16th century. On one of the mill's wheels one can find the date 1738- signifying that this part of the mill was restored that year. The mill was in full operation until 1951.
The mill belongs to 11 farms (Schneider, Truieler, Fuchs, Adamer, Kastner, Schrötner, Lener, Hinterlarcher, Singer, Käfer and Walzer), whose owners take turns looking after the mill. At the moment Franz Peer (Fuchsbauer) is the one in charge of the mill, with the help of 2 local artisans Josef Eller (Wagnermeister) and blacksmith Ludwig Hölzl restored the mill in 1995/96, so the mill is now open to visitors. A 30 minute walk takes you from the village Ellboegen to the mill and back via Oberellboegen. From July until September the mill is in function on fridays from 2.00 pm until 6.00 pm for visitors, where the farmers show how the corn is grinded to flour. The farmer's wives will offer you homemade food and drinks.

read moreread less
Map