Art History at Ambras Castle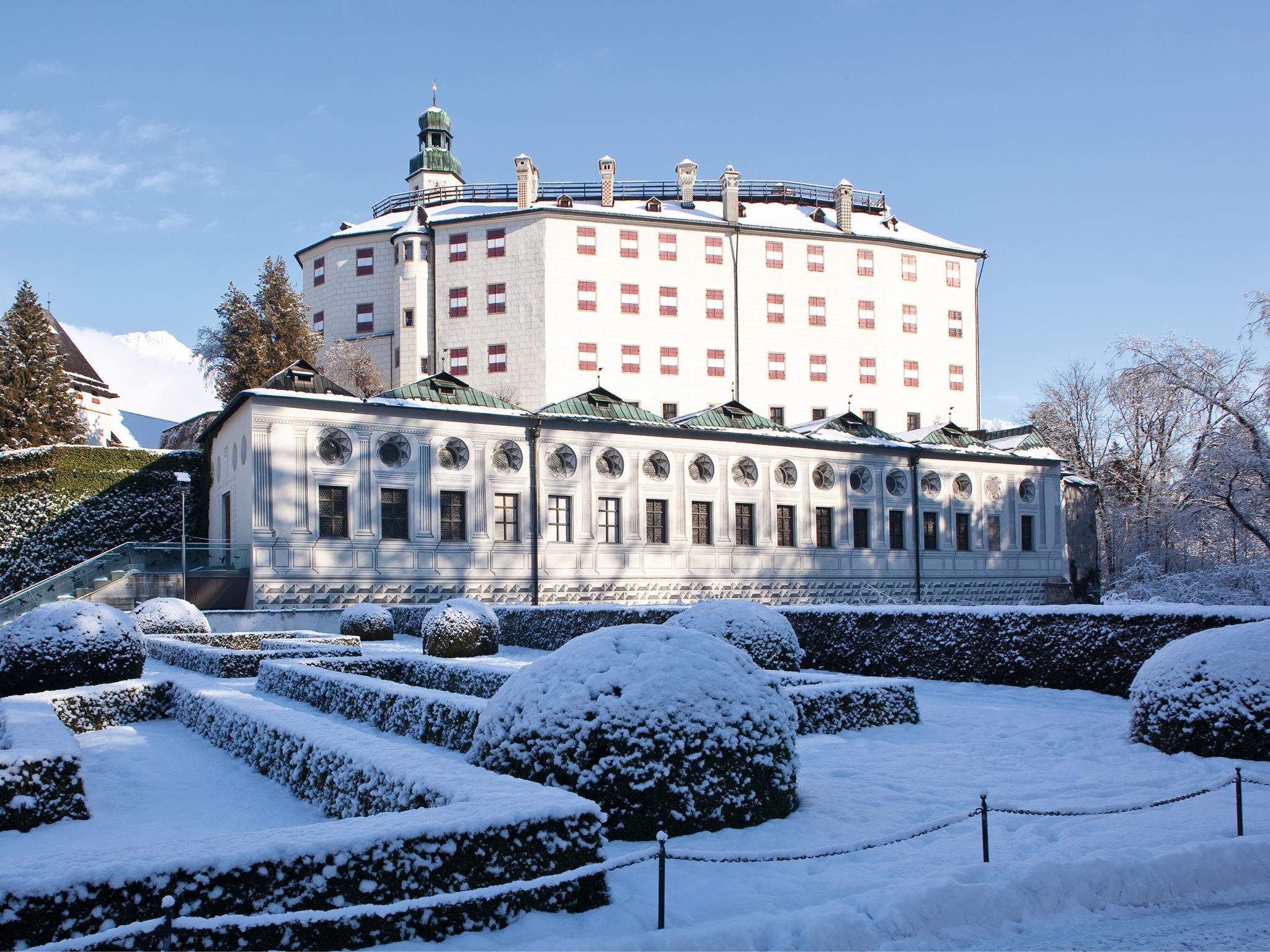 Opening Hours
Daily 10:00 am - 5:00 pm
Closed in November

"People, myths and symbols" is the motto of Ambras Castle in Innsbruck, one of the region's must-see attractions and a venue for modern exhibitions held within ancient walls. Archduke Ferdinand II made his lasting mark on the site by creating his own museum building and transforming Ambras Castle into a treasure trove of history, art and literature.
When they walk into the museum's new foyer, visitors find themselves immersed in the fairytale-like love story of the Tyrolean Archduke and Philippine Welser, the stunning daughter of a merchant family. As they trace the history of the pair's marriage, which remained a secret for a long time, guests can explore the impressive Renaissance castle and discover Philippine Welser's herb and medicine garden and bathing area. Different media stations reveal interesting additional facts about the life of the Archduke, the "legend of Philippine" and the rock formations steeped in history on which the castle was built.
With features such as a large 180° projection of grand festivities and virtual insights into the "Ambraser Willkomm" welcome ritual, monuments of cultural history, the Renaissance gardens and the waterfall, each station provides visitors with a special look at the castle and its past. Ambras Castle was not only a jewel of local culture but also acquired treasures from further afield thanks to Ferdinand's expansive network of trading posts. As a result, the unique "Ambras Chamber of Art and Wonders" is full of wonderful works of art and rarities from all over the globe that can still be admired by visitors in the present day.
read moreread less
Map
Map