Bell museum Grassmayr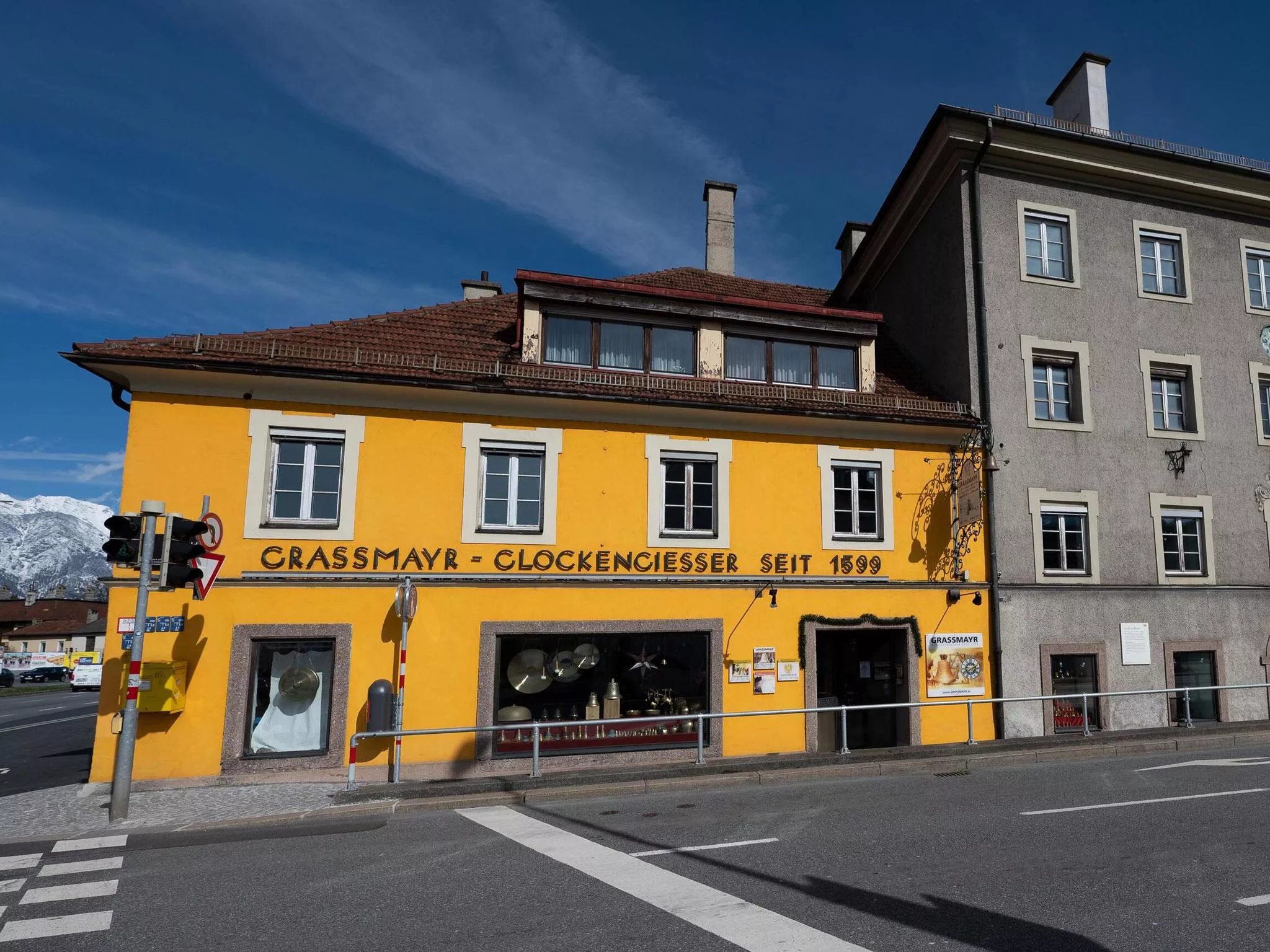 Opening Hours
Monday - Saturday: 10.00 am - 4.00 pm
November - April closed Saturdays
The Grassmayr Bell Foundry

This traditional family business from Innsbruck has been making the sweet sound of bells ring out across Europe for over 400 years. The Grassmayrs have continued to develop and perfect the craft of bell foundry over 14 generations. Mortimer Grassmayr was a pioneer in this field and cast the first Grassmayr bell in 1599. The craft combines science and passion, and requires an expert touch. For the Grassmayrs, it's a family affair. The secret to their bell construction – the so-called ribbing – is carefully guarded and passed on from father to son. Today, Grassmayr bells ring out in almost 100 countries worldwide, filling cities and villages with their full and unmistakable sound.

Fascination. Culture. Legend:

the bell museum At the Grassmayr Bell Museum, you can experience the fascinating process of casting a bell up close. Age-old methods are still in use and indispensable here today. When coupled with the latest scientific knowledge, these methods create bells that can be used for centuries. You will be amazed how diverse the sound of bells can be.

Listen to the bells live

You can hear the bells ringing in the Innsbruck region every day, for example at St. James' Cathedral in Innsbruck or in Telfs/Mösern, a place of exceptional scenic beauty where a large peace bell sounds out every day and can be heard from kilometres away. Bells also ring out in churches large and small throughout the city of Innsbruck and in the surrounding villages. The bells sound on the hour. A particularly good time to hear them is at lunchtime, in the evening or on Friday afternoons.
read moreread less
Map
Map