Weber's Mustard Mill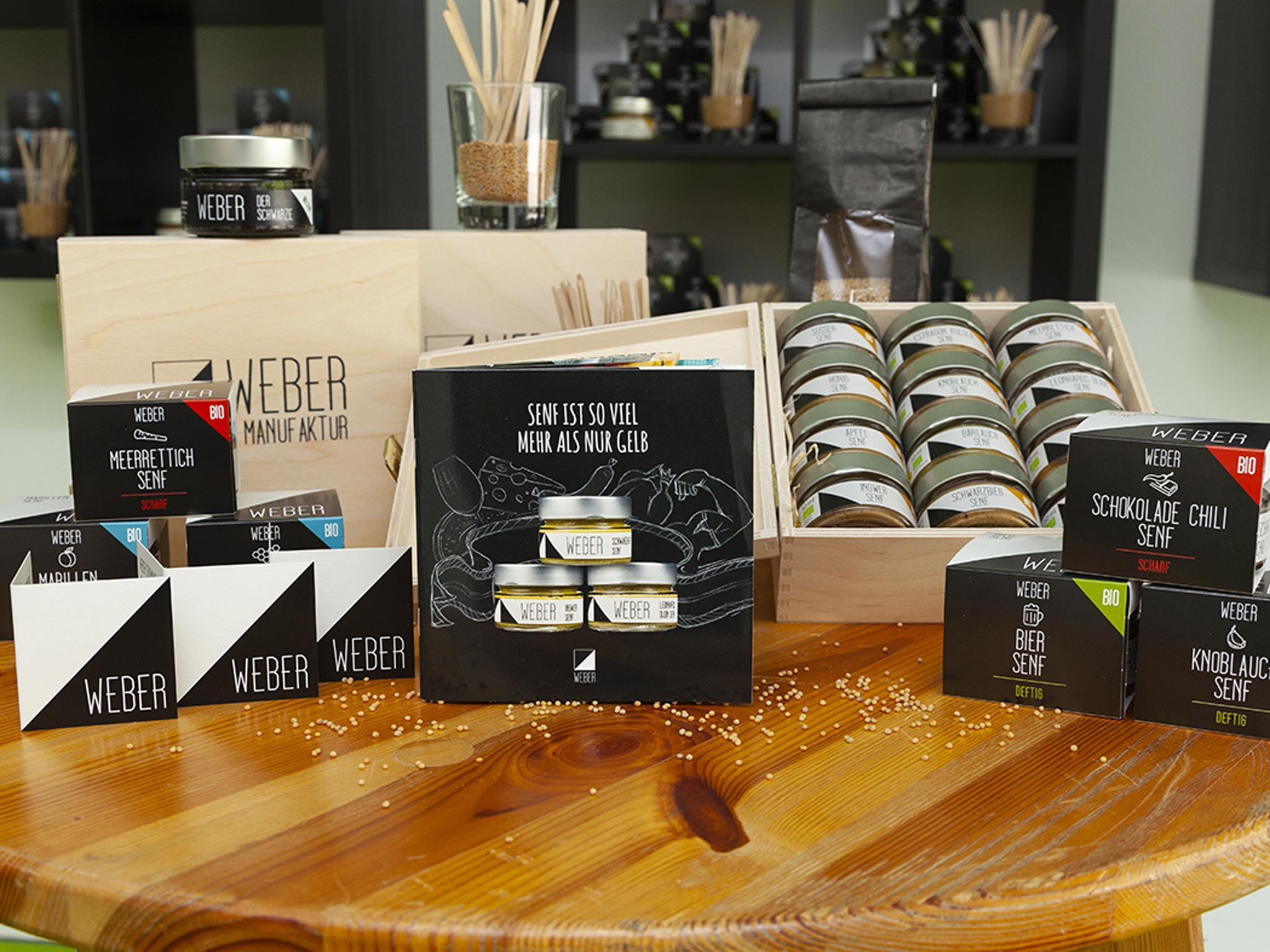 Info and opening hours
Senfmanufaktur Weber

Josef-Gapp-Straße 10 , 6410 Telfs
Tuesday 2.00 pm - 6.00 pm | Wednesday 10.00 am - 6.00 pm and pre-arrangements by phone welcome.
Learn more:
Tyrol's first organic mustard mill has embraced the craft of mustard making. The mustard seeds are cold-ground manually using a 750 kg granite stone mill. During shop opening hours, you can watch through the glass into the production room as the mustard is being made.

16 different types of stone-ground organic mustard (herb mustard, chocolate chilli mustard, ginger mustard and more) are produced and can be purchased directly from the mustard mill. It is also possible to book a guided tour of the mill with one of our experts, including mustard tasting. This tour must be arranged in advance.