Hospital Chuirch of the Holy Spirit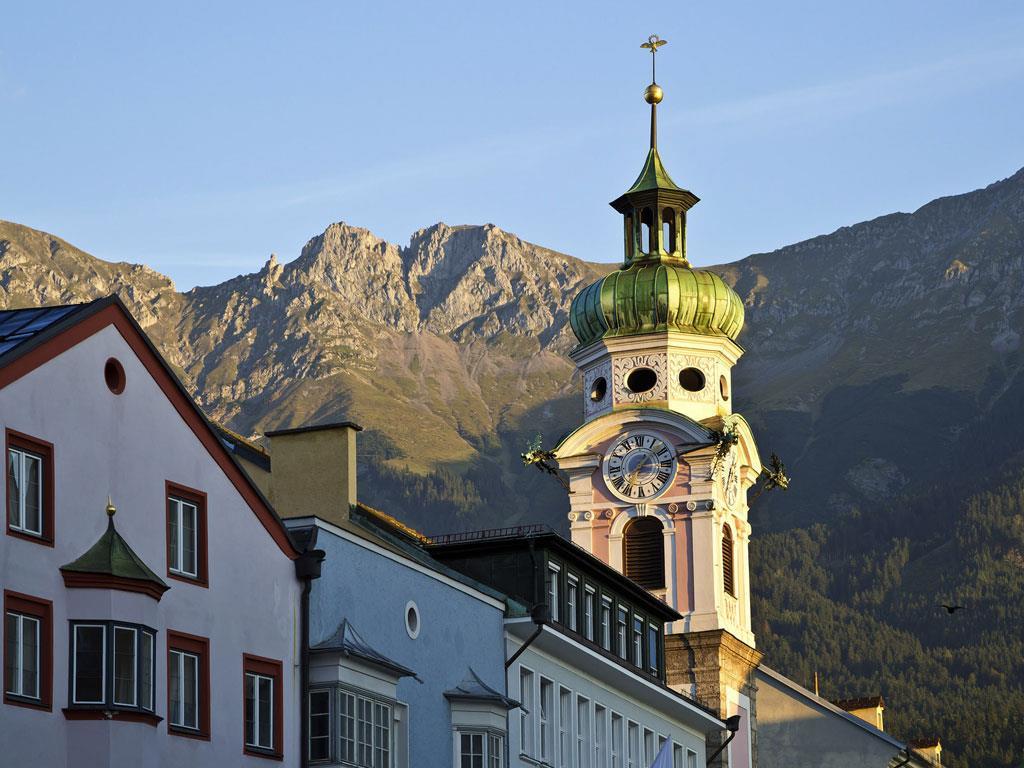 This church is to be found at the head of Maria-Theresien-Straße, just a few metres from the entrance to the Old Town. At one time, it was located before the gates of the city and connected to a hospital, with thick city walls separating it from the Old Town. This was due to the townspeople not wishing to be in the vicinity of any contagious diseases. The hospital that gave its name to the church no longer exists, and the church has also changed its appearance over the years. First mentioned in the 12th century, it was completely redesigned and rebuilt in the early 1700s by none other than Johann Martin Gumpp the Elder, a member of the famous Innsbruck construction dynasty.
Visitors to the church will discover carved doors, stucco decorations, and a high altar with a Gothic cross. The frescoes are clearly newer, a result of bomb destruction during the Second World War, and were renewed in the 1960s.
read moreread less
Map