Parish Church of St Martin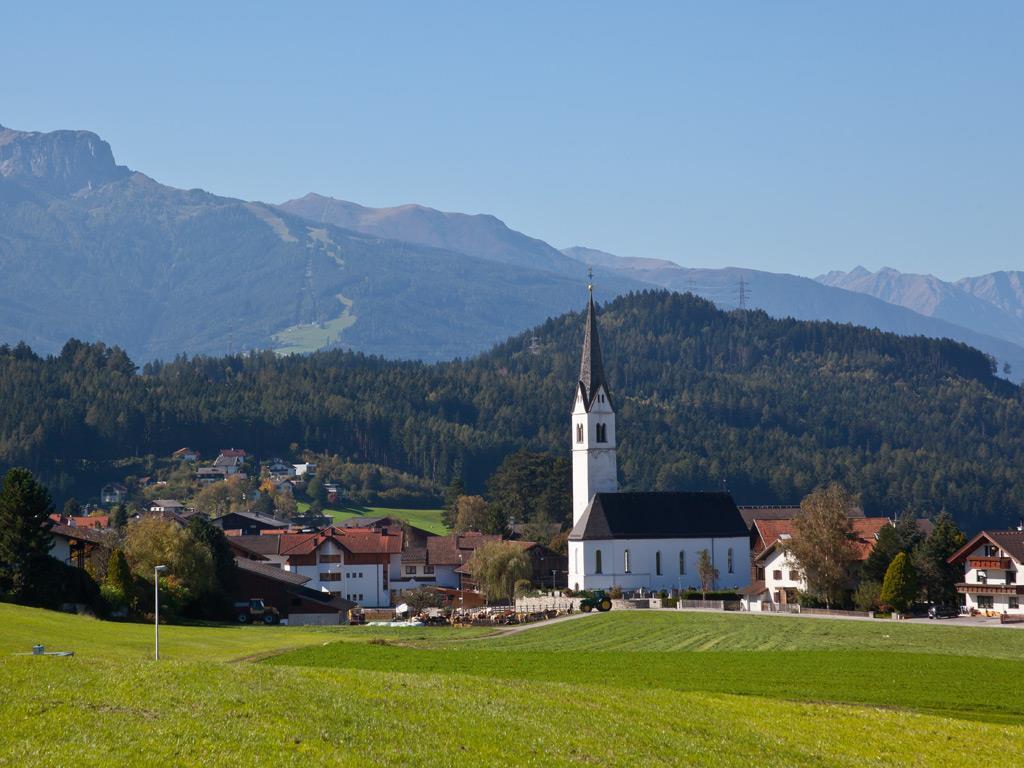 This is a church with an eventful history. It is likely that a small church already stood in the mountainous village of Aldrans in a much earlier era. On 10 August 1482, the church was consecrated as the Gothic Church of St Martin before being extended and renovated in Baroque style in the 17th century. In 1891, the church was restored in Nazarene style. In the night from 6 to 7 October 1893, the church interior and its roof, which was adorned with a precious ceiling painting, were destroyed by fire. The fire was so strong that it even caused the bells to melt and left cracks in the church tower. After the damage, the church was rebuilt in the prevailing style of the time and reconsecrated in 1894. Restoration work was carried out again in 1929 and included a new ceiling painting by Raphael Thaler.
In 1966/67, comprehensive restoration work took place under the direction of the architect DI Loch. The old sacristy, the second sacristy and the Our Lady of Lourdes chapel were removed, the roof was extended and a new sacristy and mortuary chapel were built. To celebrate the completion of the renovation work, the altar was consecrated and the pastoral care district was made an independent parish on St Martin's Day in 1967.

read moreread less
Map
Map