The Parish Church of St Donatus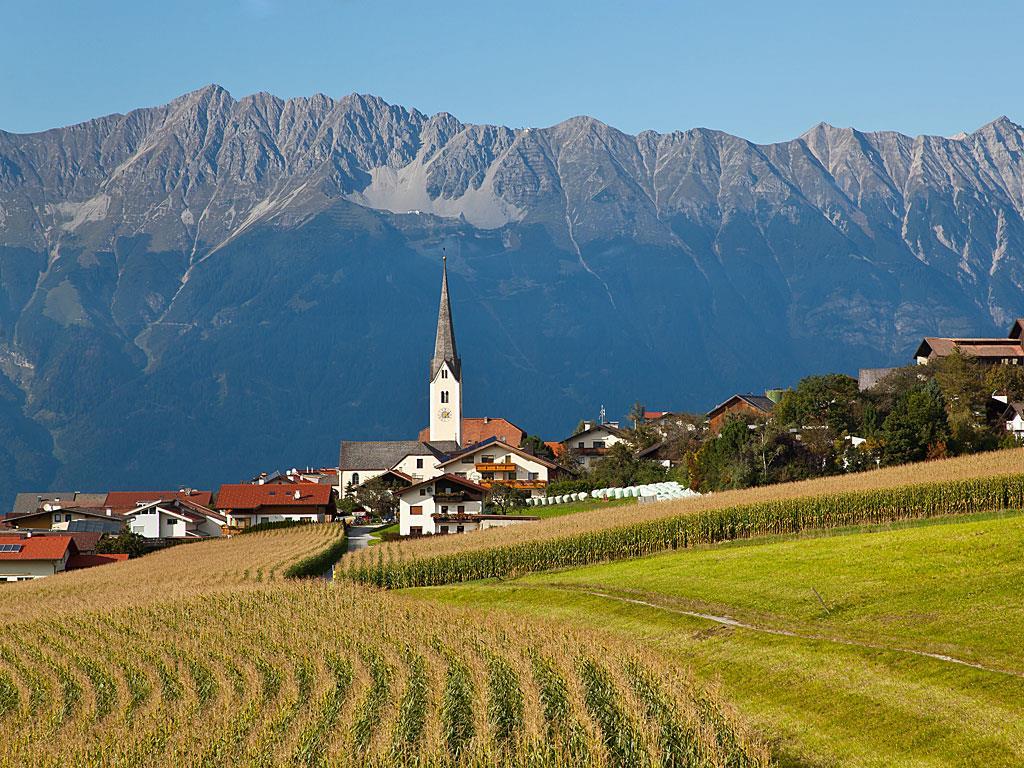 The Parish Church of St Donatus in Patsch
This church was first mentioned in documents dating back to 1256. On 29 October 1399, the entire village, including the church and presbytery, burnt down. The church was subsequently rebuilt in Gothic style and consecrated in honour of Saint Donatus and Saint Stephen on 11 November 1479. It was redesigned in Baroque style in 1767, when the building was extended and given its shallow vaulted dome and ceiling frescos by Anton Zoller. These frescos depict scenes from the life of Saint Donatus. They were painted over in 1886 but are now back on display thanks to comprehensive restoration work carried out in 1938.
The altar shrine of the right side altar contains the remains of the martyr Donatus (a Roman soldier and not Saint Donatus of Arezzo). This relic dates back to the Monastery of St Veit in the German town of Freising (in Bavaria), which was closed in 1802.
Three villagers from Patsch paid 100 gulden for the shrine and brought it back to their village in 1803. The church is also home to a special treasure in the form of an Easter grave by Johann Nepomuk Joachim Pfaundler (1723–1811).
read moreread less
Map
Map