Höttinger Alm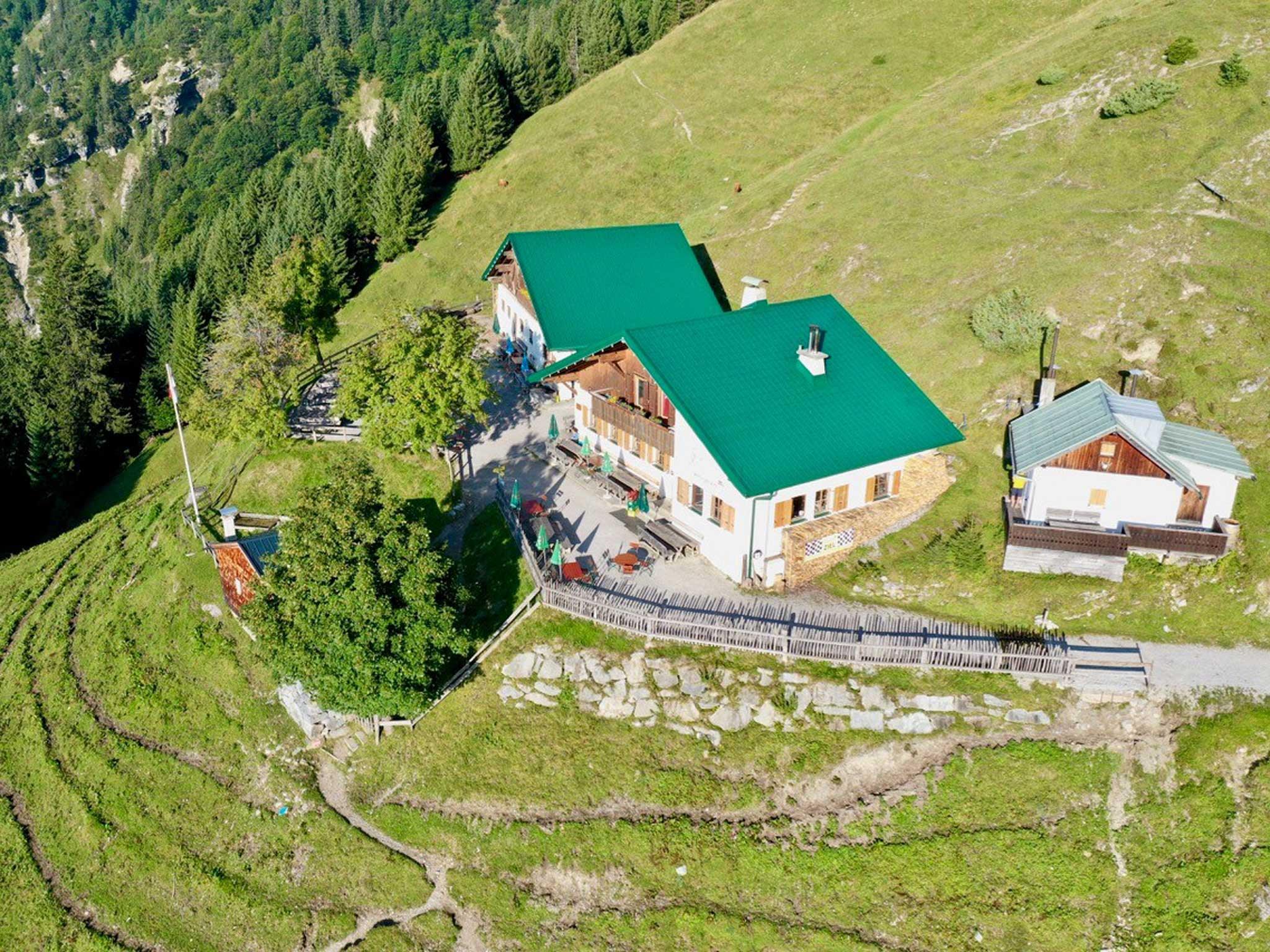 Info and opening hours
Höttinger Alm

Nordkette , 6020 Innsbruck
Monday - Friday: 9.00 am - 7.00 pm
Saturday - Sunday: 9.00 am - 6.00 pm

Open from the middle of april until the middle of november.

Learn more:
The Höttinger Alm mountain hut is one of the most popular destinations among Innsbruck residents, perhaps due to the fact that it can be seen while drinking coffee down in the city centre. The hut is located almost 1,500 metres above sea level and offers spectacular panoramic views of the Inn Valley and far beyond. The restaurant welcomes guests such as hikers, mountain bikers and ambitious trail runners and serves Tyrolean home-cooked food on the sun terrace.

Hikes and mountain bike tours
The Höttinger Alm can be accessed via a number of different routes, for example from the traditional Planötzenhof restaurant located above Innsbruck. The hike from the Planötzenhof takes a good two hours and leads through an extremely scenic landscape. Another starting point is the Hungerburg district, which can be accessed on the Hungerburgbahn funicular or the J bus. The hike from Hungerburg only takes approx. one and a half hours but follows a slightly more difficult trail.

The Höttinger Alm also offers simple accommodation: dormitory style rooms with 16 Swiss stone pine beds and a 5-person "Matratzenlager" (a shared sleeping platform with designated bed spaces).