Seegrube Restaurant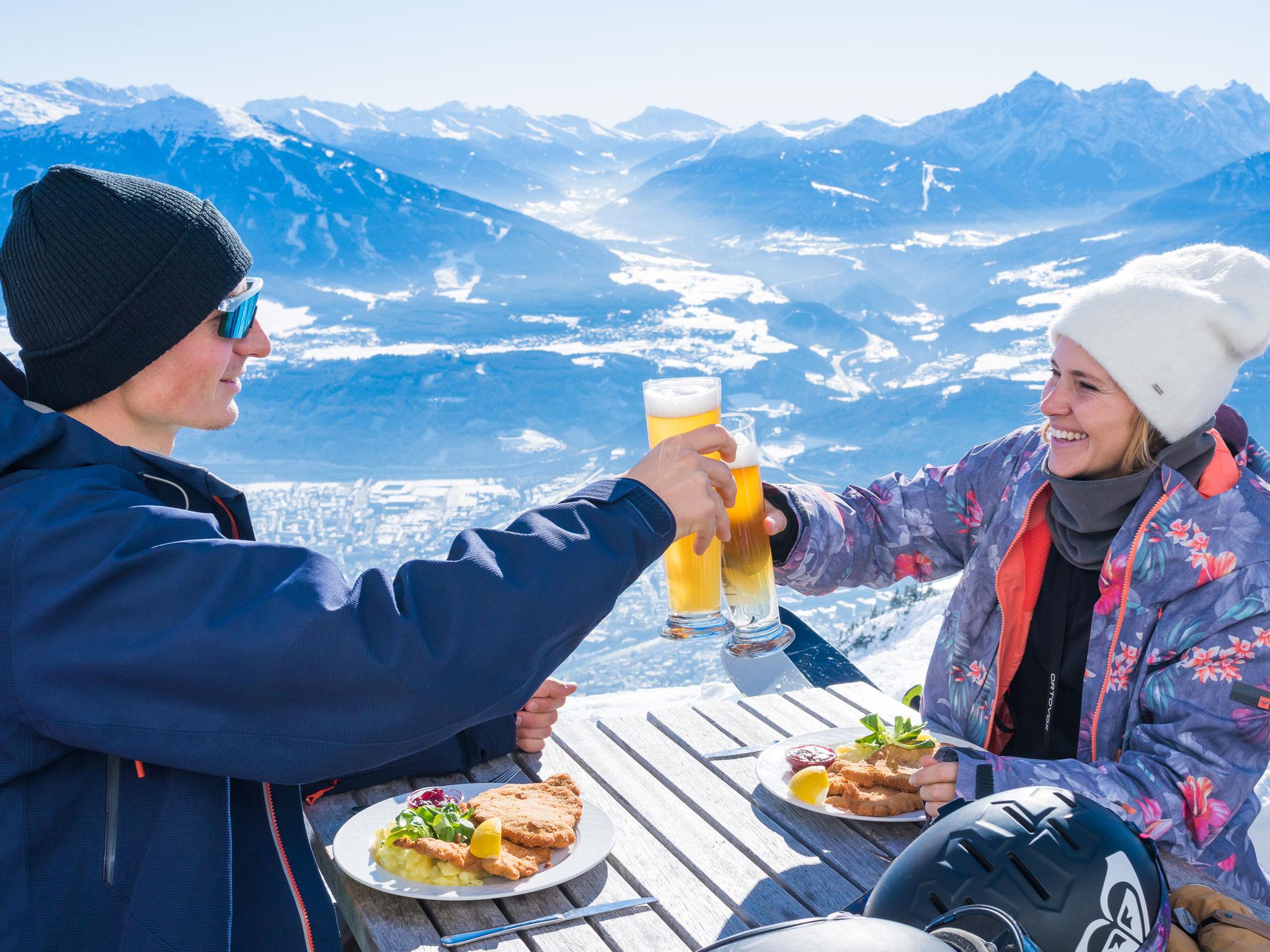 Info and opening hours
Seegrube

Bergstation Seegrube , 6020 Innsbruck
Summer: Monday - Sunday: 9.00 am - 6.00 pm
Winter: Monday - Sunday: 9.00 am - 5.00 pm
Learn more:
The Seegrube Restaurant is the highest chill-out zone in Innsbruck, located 1,900m above sea level at the Nordkettenbahn's Seegrube station, meaning the alpine restaurant is reachable without walking in just 20 minutes from the city centre (Congress). The perfect place for those who enjoy fantastic views and a cosy atmosphere.

Seegrube Restaurant is surroundeed by a craggy mountain landscape and offers modern food for all tastes. Visitors can enjoy hours and hours of sunshine, as the clouds are usually below the Seegrube. In addition to warm and cold meals, the restaurant offers dinner and brunch specials in combination with reduced ticket prices for the Nordkettenbahn cable cars.

We recommend relaxing on one of the outside loungers; enjoy the view over the city, catch some rays, and chill.
Take a trip to the city's favourite attraction and experience the feeling up close.