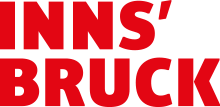 ALL ACCOMMODATION IN THE INNSBRUCK REGION
Find the perfect accommodation for your holiday in Innsbruck. Cosy bed & breakfasts, the independence of your own apartment, high-end hotels, boutique hotels in the city or rooms right on the ski slopes. On this page, you are sure to find the right hotel for you. You could spend the night, for example, at a reasonably priced hostel or stay at a luxury hotel. You can sort the list of providers according to your preferences.
Can we help? Contact us.
Innsbruck Tourismus
Mo - Fr: 8.00 am - 5.00 pm
Innsbruck Incoming
Mo - Fr: 9.00 am - 5.00 pm
Tourismus Information, Ticket Service
Mo - Sa: 9.00 am - 6.00 pm
Su: 10.00 am - 4.30 pm