Innsbruck Golf Club - golf course Rinn (18-holes)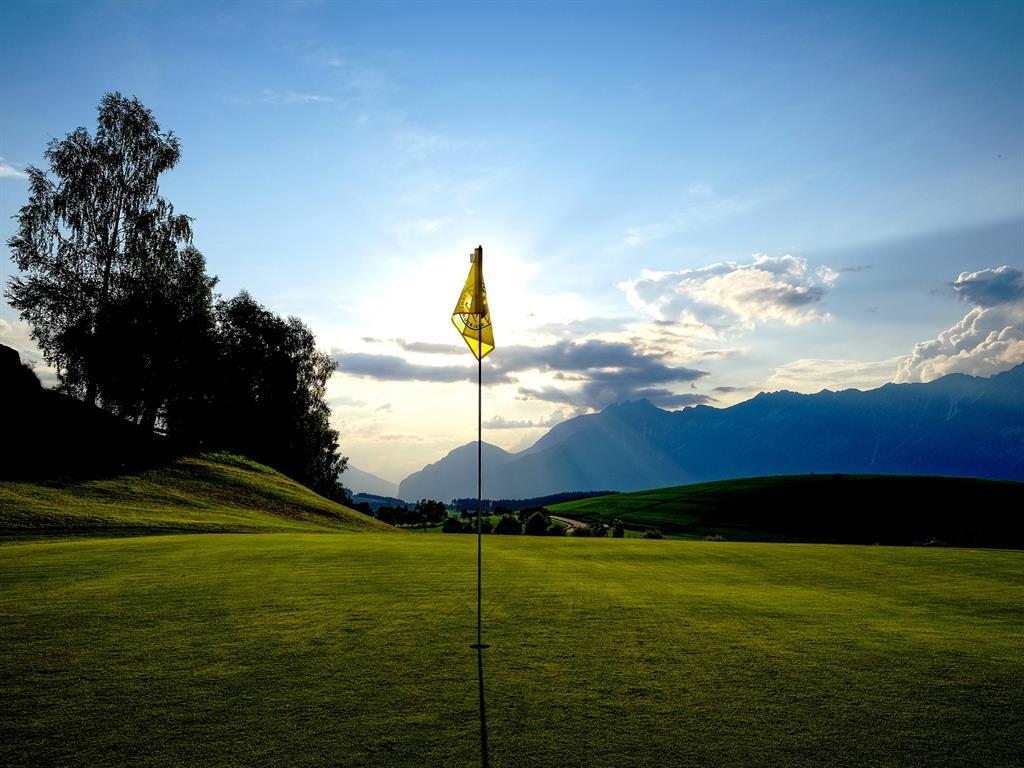 Learn more:
The 18-hole golf course in the village of Rinn is located on a sunny mountain plateau near Innsbruck, the capital city of Tyrol, and boasts impressive natural surroundings and unique panoramic views. With its two courses in Rinn and Lans, the Innsbruck-Igls Golf Club stands out as an absolute highlight for golfing fans.
The alpine championship course in Rinn is situated on the sunny slopes of Glungezer mountain. Its 18 fairways, some of which are hilly, stretch across the plateau like two concentric circles. The course also offers an additional sporting challenge in the form of an overall difference in altitude of just under 250 metres. This golfing location in Rinn not only makes an impact in terms of sport but also leaves a lasting impression in other respects: the stunning panoramic views of the Nordkette mountains stretching from the Wetterstein massif to the Limestone Alps and right across to the Wilder Kaiser mountain range are truly unforgettable.
Facilities
- Holes: 18
- Par: 71
- Elevation: 920 m
- E-trolleys: 6 trolleys
- Champions' course length: 6,184 m
- Men's course length: 5,796 m
- Women's course length: 4,893 m
- Driving range
- Putting green
- Pitching green
- Practice balls
- Clubhouse
- Electric carts
Conditions of play
- Presentation of a valid member ID for a golf club belonging to a reputable golf association
- Recognised handicap certificate (HCP: 54)
- Please book a tee time
- Discount for guests with a Welcome Card