Cafe Turbo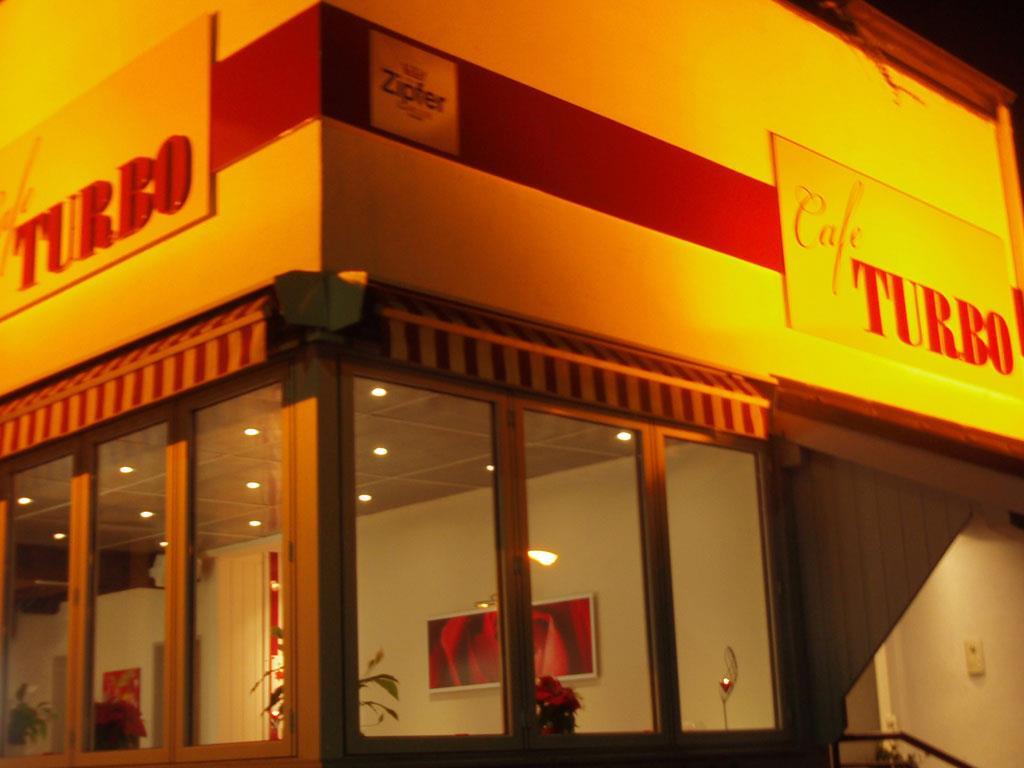 Info and opening hours
Cafe Turbo

Kaplanstraße 1 , 6063 Rum
Monday - Friday: 7.00 am - 12.00 pm

Learn more:
Café Turbo is the "meeting place of good mood" in Neu-Rum.
This is where people meet on weekdays for a cosy morning coffee, at lunchtime for varied and freshly prepared culinary delights and in the evening for an after-work drink.
Enjoy your privacy at one of the cosy tables or meet new people and friends directly at the bar.
TURBO PARTIES! SING - DANCE - LAUGH!
whether it's a theme party, a live act, a DJ or the high-tech karaoke system. Café Turbo guarantees good mood and fun.