Höttinger Bild Pilgrimage chapel Maria in the Wood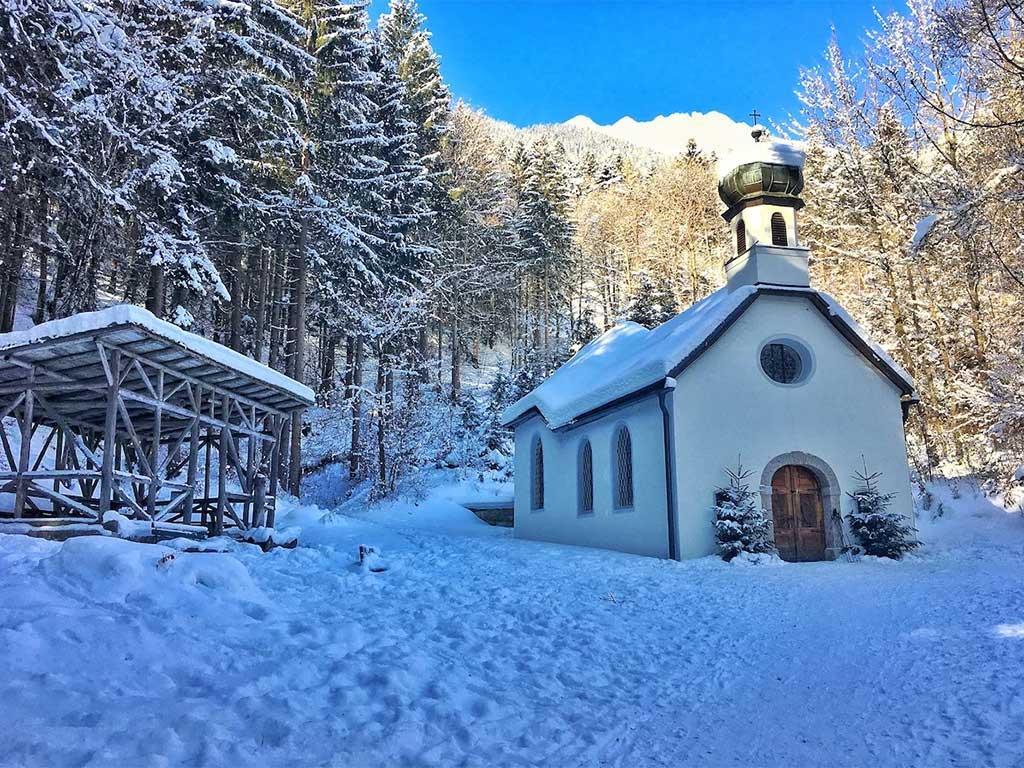 The pilgrimage chapel is nestled in the forest above Innsbruck. The Madonna, which gives the chapel its name, is one of the most-visited miraculous images in the area around Innsbruck. It is a particularly popular pilgrimage destination for school children and students before their exams. However, this pilgrimage site is worth a visit even if you are not worrying about grades. Replenish your energy levels and combine the visit with a hike. You could start, for example, at the Planötzenhof restaurant where you can enjoy delicious home-cooked food.

From there, it is possible to do a walk to Gramartboden and then back into the district of Hötting. Or visit Rauschbrunnen, a rustic alpine guesthouse with views of Innsbruck. Another option is the popular Höttinger Alm mountain hut, which is considerably higher up the mountain. If you visit the hut, you have definitely earned the delicious dumplings.

Map
Map