Market square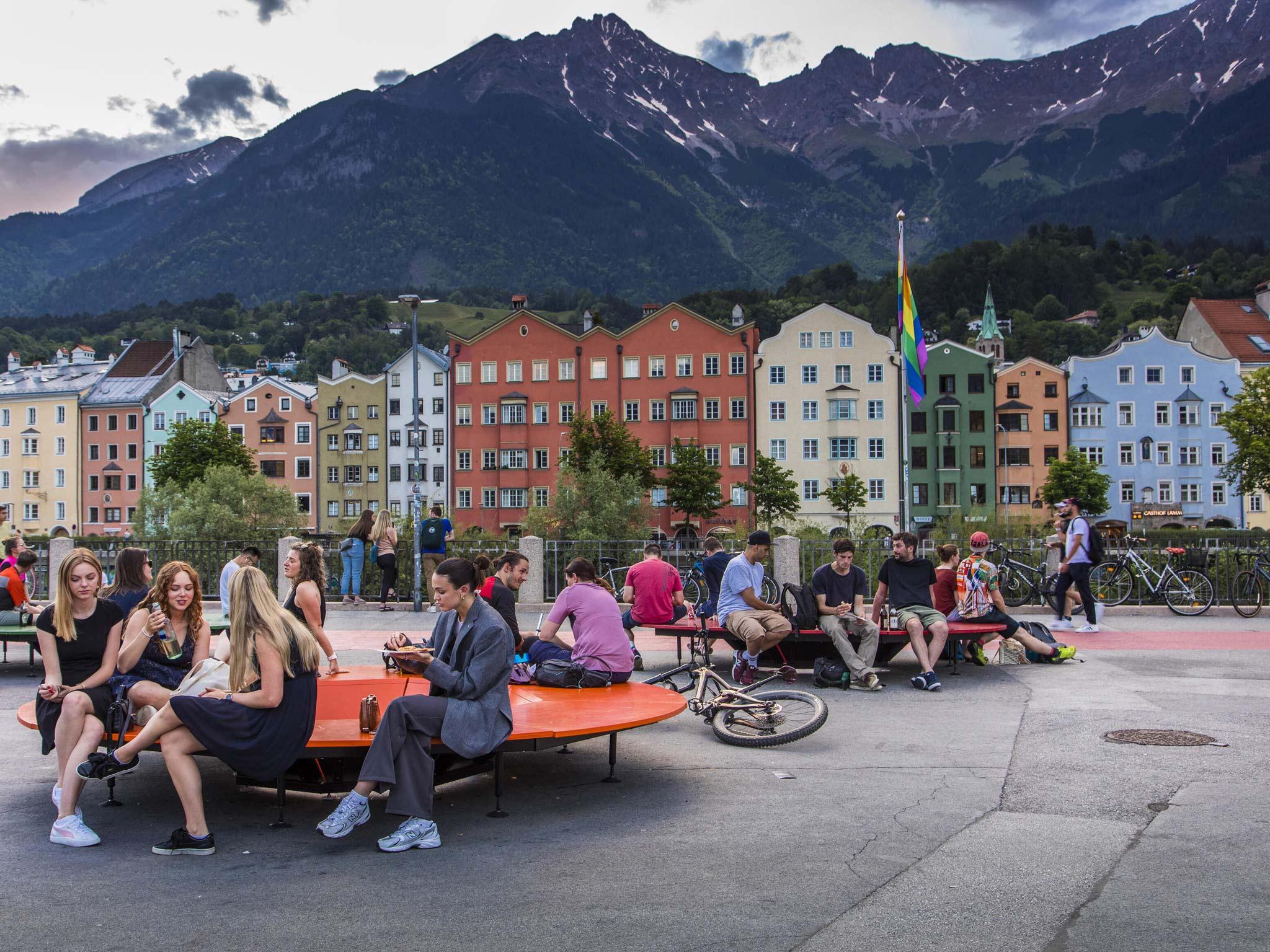 Marktplatz Innsbruck
6020 Innsbruck

Opening Hours
There is always something going on at the market square. This is due on the one hand to its central location directly on the Inn River and next to the old town, and on the other hand to the picturesque view you can enjoy here. The view of the colourful row of houses in Mariahilf, with the river in the foreground and the imposing mountain relief of the Nordkette in the background, is one of the most popular photo spots in Innsbruck. In the immediate vicinity is the Terminal Marktplatz stop, one of the city's most important transport hubs. There is a constant coming and going.

If you want to relax for a moment, there are several places to sit. If you have a little more time, sit on the terrace of the café, where sun-seekers can enjoy coffee and refreshing drinks. Markets and events, such as the famous Christkindlmarkt or the Innsbruck Beach Event, take place on the square throughout the year. So it's always worth a visit. However, the daily weekly market has not been held directly on the market square for a long time, but right next to it in the market hall.

Look, smell & taste
Every morning, except Sundays, there is a farmers' market in the market hall. Farmers from Innsbruck and the surrounding villages supply the city dwellers with their fresh produce. In addition, there are numerous fixed market stalls where you can shop to your heart's content all day long. Fruit, vegetables, meat and sausages, fish, cheese, bread, flowers, herbs and much more is on offer. Those who want to satisfy their hunger on the spot will also find what they are looking for. The diverse gastro booths promise culinary delights. On the covered terrace of the hall you can dine on excellent fish. French, Italian or Turkish cuisine is also served. Right next to the entrance, you can even taste local alpine prawns.
read moreread less
Map
Map