Old Town Innsbruck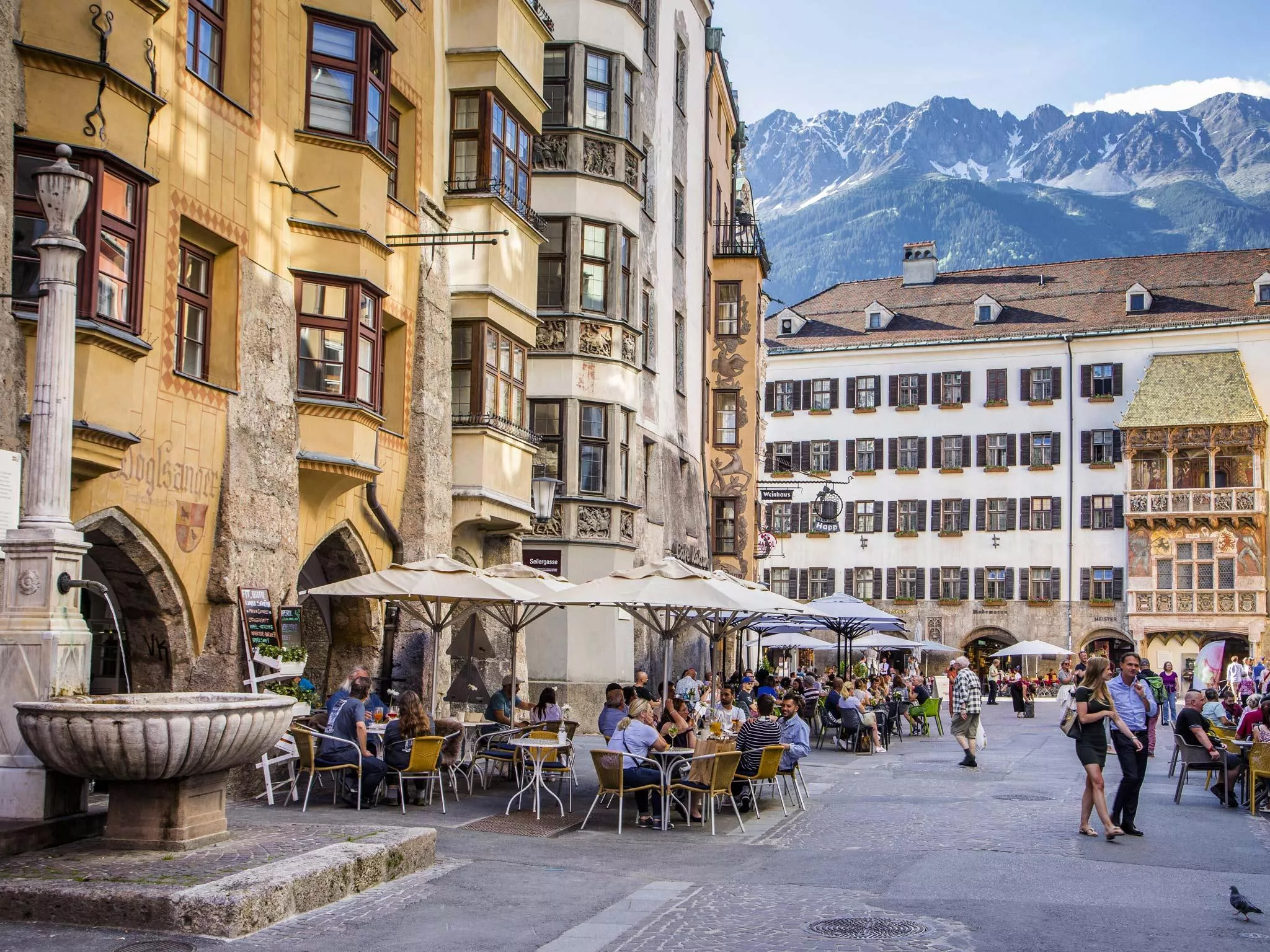 Altstadt
Herzog-Friedrich-Straße, 6020 Innsbruck

Opening Hours
Even on gloomy days, the Golden Roof in the Old Town sparkles at visitors coming from Maria-Theresien-Strasse. Innsbruck's best-known landmark, covered with gilded copper shingles, has been attracting attention since the Middle Ages. But the fabulous roof is not all that the city's historic core has to offer. Richly decorated houses in the Baroque and Rococo styles, such as the Helblinghaus, characterise the style in Herzog-Friedrich-Straße, the main street of the old town area. In the 12th century, when the settlement was founded, only simple wooden houses stood in place of the magnificent buildings. Emperor Maximilian I could probably only smile wearily at this, as he had such impressive monuments built in late medieval Innsbruck as the Golden Roof, the Imperial Palace and the Court Church. Another attraction in the old town is the city tower with its impressive 360-degree view. Don't forget to visit the Domplatz (Cathedral Square) with its magnificent St. James' Cathedral.

Shopping & feasting
In the arcades so characteristic of Innsbruck's old town, shopping fans will find a colourful mix of family-run specialist shops, shops of exclusive brands and small souvenir shops. Traditional handicrafts also have their place here: renowned jewellery workshops and a locksmith's shop with a handicraft business are located in the historic centre. Those who want to stock up on Tyrolean delicacies such as bacon, chocolate or schnapps will also find what they are looking for.

The culinary variety in the old town is as varied as the shopping offer. Whether you are a gourmet, a coffee house lover or a friend of fast food - everyone will find the right place here. Traditional Tyrolean inns and cosy cafés and pastry shops line up in the heart of Innsbruck's city centre. But those who prefer Asian and Italian specialities will also get their money's worth.
read moreread less
Map
Map